To be honest, this has not been the beginning to 2021 that the Banner Box team wanted or expected. However, I believe there is still plenty to be optimistic about over the next 12 months and Banner Box is guaranteed to have a bigger and better year than 2020.
In my blog "What the Print Industry can Learn from 2020", I wrote about the importance of planning. Even in uncertain times, it cannot be underestimated how crucial it is for businesses to have a clear direction. This benefits not only the day-to-day operations but helps envisage long term strategy too.
There are a lot of opportunities to be had this year in the Large Format Print industry and with some exciting plans for Banner Box, I wanted to share our outlook for 2021 and the bold plans we're putting in place.
Spring
To kick off 2021, we're starting with some bold changes to our production facility in Chesterfield. Not only are we excited to be adding several new machines to our plant list, but we're undergoing some large-scale changes to our shop floor. Reshaping the layout and creating a dedicated space for all stages of Banner Box production.
We hope that the news and anticipation of these big steps will give a boost of encouragement to our staff and customers as we undergo another national lockdown. By committing to making these investments, we believe that we'll be in a strong position for success once we get back to normality and be able to support customers and clients throughout the struggles of limited activity.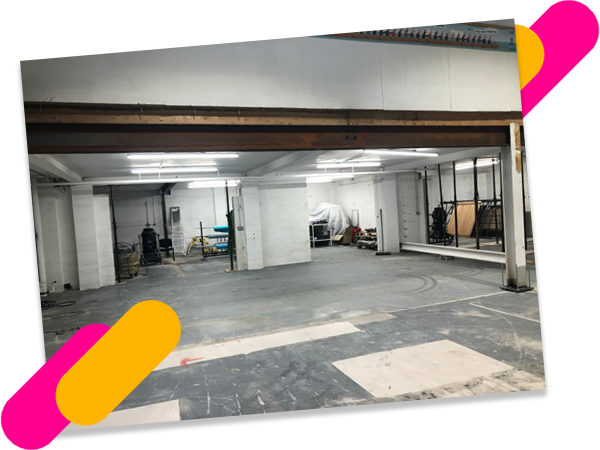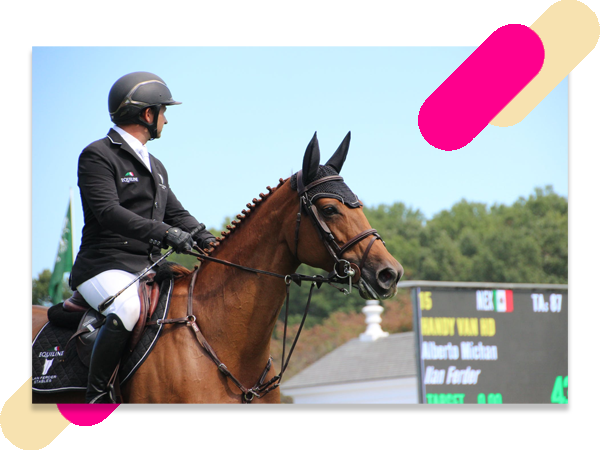 Summer
It'd be bold to assume we're completely back to normality by the Summer, but I'm hopeful that 2021 will see the welcome return of some form of outdoor events. From the community of local markets and celebrations to big and bright well-known festivals, Banner Box and the rest of the print industry will be glad to see the use of banners, signage and more. Leaving COVID-19 signs behind us, I'm looking forward to seeing bright and positive banners go through our printers that will be used to promote and execute functions and get-togethers. Our design team is ready to help perfect your artwork and make eye-catching displays to attract those punters.
With any luck, we'll finally be able to come together and enjoy the Euro 2020/1 tournament and the Tokyo Olympics. The return of organised sport with crowds offers some superb opportunities for the print industry. But more importantly, it could give us all the enjoyment of seeing friends and family, enjoying a drink in a pub or beer garden, and getting heavily invested in even the most obscure sports. Cut to August when I'm cheering about medals in dressage or synchronised swimming.
Autumn
We're currently living in a time of uncertainty that we will not forget. But with all the challenges of the previous 10 months, Banner Box has remained reactive to every obstacle and strived to keep up with the demands of the industry and our external environment. We've worked alongside hundreds of businesses and continue to provide first-class print solutions that have helped in the fight against Coronavirus. Custom made face coverings, fulfilling gaps in PPE demands, and bespoke signage used from floor to ceiling.
Assuming the vaccination programme stays on schedule, by the second half of the year we should be in a place to have a more forecastable future and move back to a proactive business strategy rather than reactive. Banner Box has been able to keep our long-term growth plans on track including growing our team and expanding our production facility despite the angst of the last year. Fingers crossed that by the Autumn, we'll have additional services up and running and be able to deliver an even bigger and better service to all our customers.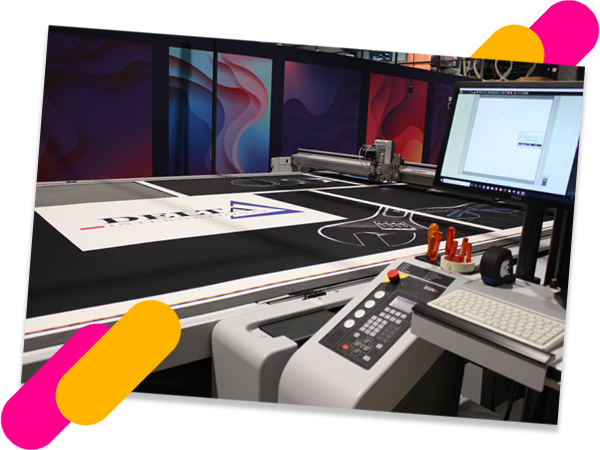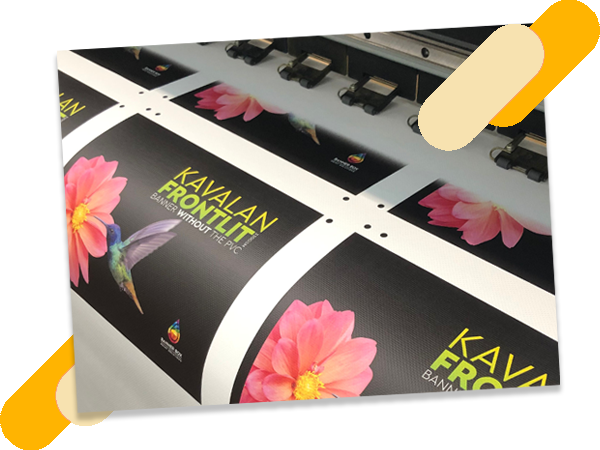 Winter
Right now, it seems a world away and it's hard to even attempt to predict what life will be like come Winter 2021. But if we can have the summer of sport, events, and a return to normality, then the colder months will have a lot to look forward to as well.
In addition to a nice full events calendar, where Banner Box can help with outdoor display and signage for a range of clients, we think it will be the right time for businesses to consider their impact once again on the environment. A lot of people had other things on their mind in 2020 (which is fair enough) but there are plenty of options available for a more sustainable print solution going forward.
2020 saw Banner Box launch a range of sustainable materials including Eco-Mesh and Kavalan. But businesses in all industries can take this opportunity to make eco-friendly changes to their everyday business practices too. By next Winter, we hope that we've implemented even more eco-friendly steps for our organisation, including reducing waste, a lower carbon output, and increasing the green options for our customers.
What are your big plans for 2021? Get in touch by email or use the hashtag #BiggerBetterBannerBox on social media.