What is a festival flag? Simply put, it raises visibility and interest at any outdoor event, from festivals and concerts to weddings and garden parties.
Whether you're an exhibiting business, a fundraising charity, or simply a festival goer who wants their tent to be spotted in a crowd, our custom-made festival flags are quirky and the perfect opportunity to showcase you or your organisation's personality.
Why buy a Banner Box festival flag?
✅ No fuss installation – our festival flag range is supplied as standard with a 3.6 metre pole, flag, weight and a spiked base which makes our flags super easy to install even for one person.
✅ Fully customisable – where the only limit is your own imagination! Whatever shape, whatever design we can offer design and expert advice. Our flags can be cut to any size up to a maximum of 3.275 metres x 1.47 metres.
✅ Premium material – Our poles are made from highly sustainable, immensely strong bamboo. Our flags are made of light and durable 155gsm knitted polyester, and are digitally printed to any design using environmentally friendly, high performance water ink.
✅ Vibrancy – 100% colour penetration for a quality look from all angles.
✅ High visibility – A 3.6 metre bamboo pole and rotating arm ensure the full flag is seen from every angle.
Prices from £160.82 excluding VAT .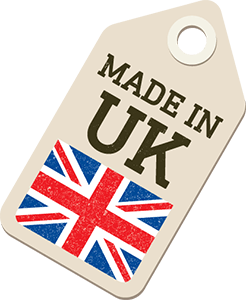 Answering your festival flag questions
Do I need to produce my own artwork for my festival flag?
The beauty of our festival flags is that they can be cut and designed to the shape and size of your exact specification. If you need help with your design, we will happily take care of your artwork requirements. Alternatively, we are able to offer artwork templates for Music, Angle and Bulge festival flags. Learn more about these festival flag templates.
How are my festival flags delivered?
Once your flags have been quality checked, they're carefully packaged and delivered to your desired address using next day delivery.
What is the difference between feather flags and festival flags?
Festival flags offer the benefits of a sturdy bamboo pole, rotating arm as standard, a wide flexibility of flag shapes, and can be used on soft ground.
Where budget may be an issue, feather flags (so called because of their feather-like structure) offer a more cost-effective alternative.
Do you offer package details for larger requirements?
We certainly do! Our 25,000 square ft state-of-the-art textile facility can easily cater for the largest of orders. We've happily supported some of the UK's leading music and arts festivals, country fairs, other outdoor events and big brands with their promotional requirements. So whether it's Glastonbury, Leeds, the Isle of Wight, or country fairs like Chatsworth, it's likely you'll already have seen some of our creations.
Haven't found what you're looking for?