Installing a custom flag is one of the best ways for your business or event to stand out from the crowd. It's a sure signal of your brand's confidence, ambition and intent.
Where can you design a custom flag that guarantees quality, durability and colour vibrancy?
Banner Box has been designing, manufacturing and installing hand sewn and digitally printed flags for some of the UK's biggest brands and events for over 25 years.
There's nothing we don't know about custom flags! Got a question? We'd love to hear from you! Ask about a custom flag here.
Why buy a custom flag from Banner Box?
1. Fully personalised
Our diverse range of experience and products ensures your custom flag is made to your exact specification. Our expert team love creating designs that will guarantee your brand flies high.
2. Evergreen
Our durable and vibrant flags truly stand the test of time. Being in the printing industry for as long as we have brings an instinctive understanding of which material and outdoor fabric prints will work best in which environment.
We're proud of our 25-year heritage in customising flags for every occasion to every location: from Royal celebrations and sporting events to the most prestigious of museums, hotels, and country embassies. View some of our work in our custom flag gallery.
3. A highly visible and lasting first impression
A beautifully designed and crafted flag conveys everything about your business: pride in your products, pride in your locality and pride in being seen. Head and shoulders above the rest at the top of a flagpole makes it a majestic choice for a highly crowded street or event.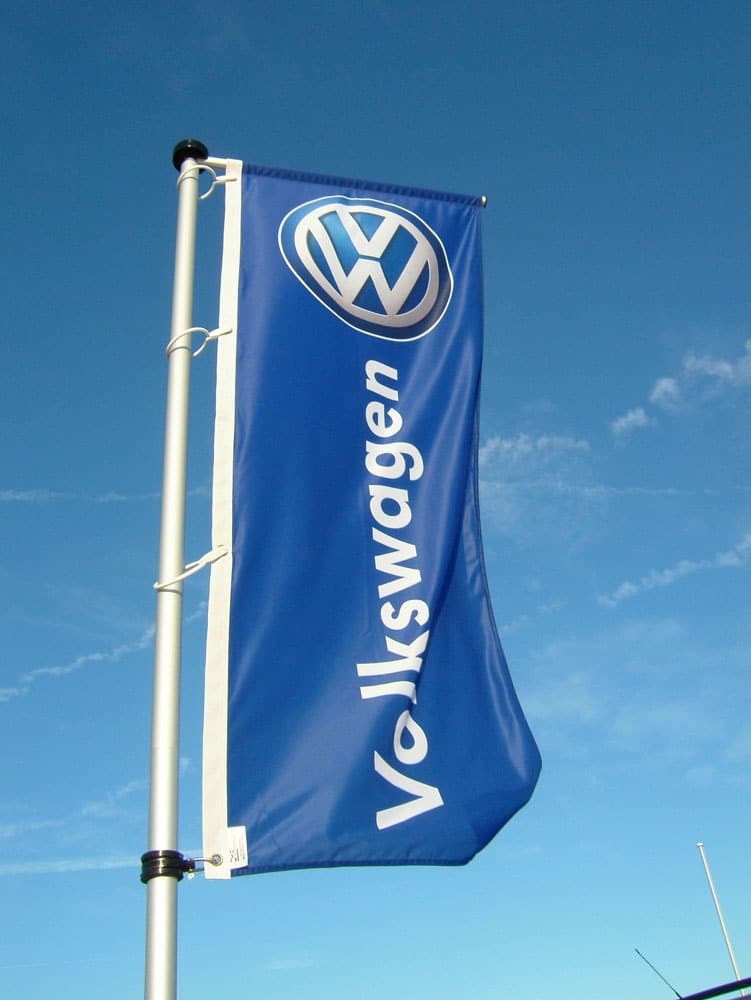 Making Your Custom Flag
Our friendly team of experts will take care of everything from our first contact with you to delivery of your finished product. Our promise to you? Precise and on time. Every time.
Each printing project is a perfect alchemy of our people, ideas and expertise. Our attention to detail supports every step of your custom flag journey:
Step 1: Requirements capture
Where's the intended location for your flag? We'll work with you to determine the most appropriate size and material. Standard flag sizes are available here. However, we can produce a flag to whatever dimensions you require in either single or double-sided format.
Step 2: Design
We'll translate your chosen specification into detailed artwork guidelines for your design team. If you prefer, our own inhouse design team can take on ownership of your flag design to produce print ready artwork files (which we will send over to you on completion of the job).
Step 3: Production
We're one of the most substantial textile print facilities in the country so your project is in the safest of hands. Once the artwork is signed off, your flag will go into production, where it will be printed and cut to size using state-of-the-art machinery.
Our digital print offers exceptional show through, UV stability, and is waterproofed for outdoor use. Our range of woven and knitted polyester is highly durable.
Step 4: Finish
Your flag is carefully finished by our talented team of sewing machinists, all based at our 25,000 square feet manufacturing facility in Derbyshire.
All our custom flags are finished with a sturdy headband and fittings, making attachment to the pole quick and easy.
Step 5: Quality completion
Finally, our QC team will triple check every last detail to ensure your flag meets only the highest of quality standards. Read more about our quality marks within the printing industry.
Where's the best place for flying a flag?
There are many reasons why you might invest in a flag: to make a statement in your local area; capture the attention of passing traffic or footfall; or to create excitement as your fans approach your stadium or visitors your event.
Custom flags are without doubt one of the most versatile forms of large format print and are ideal for:
Haven't found what you're looking for? We have a great range of other products such as Flagpoles, Advertising Hoarding, Personalised Chairs, Banner Frames, Catenary Wires and much more.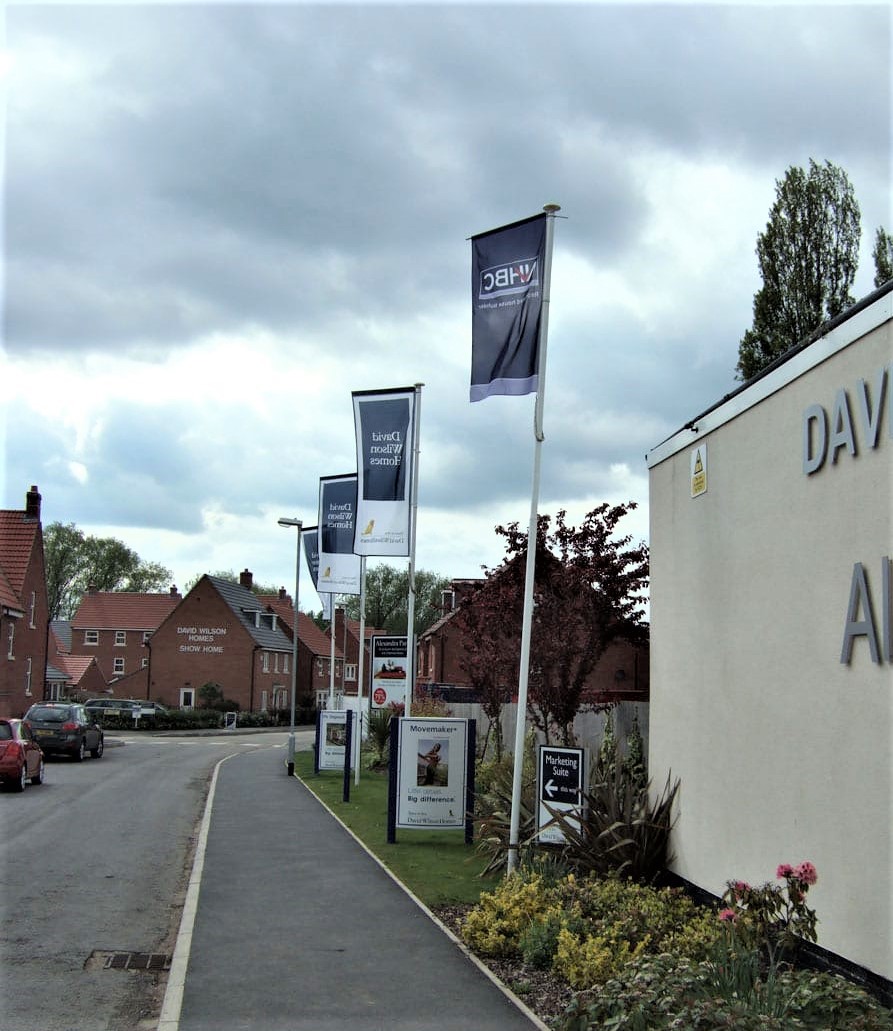 Let's get the job done
Got a project in mind? We can help turn it into a reality – just get in touch.