Advertising at height captures full attention. We should know. We've designed, manufactured, installed and maintained flagpoles at some of the UK's most prestigious venues for over 25 years.
At Banner Box we support every step of your flagpole installation from our initial site visit and assessment of your requirements to design, manufacture, installation, maintenance and servicing.
Got a question? We'd love to hear from you! Ask about our flagpole design, manufacture and installation here.
Why buy a flagpole from Banner Box?
1. We meet your exact requirements
Our expansive range of one piece, smooth tapered flagpoles can be installed in a number of ways: external or internal vandal-proof halyard to hoist your flag; hinged or fixed baseplate; or traditional truck head or rotating Armor gold finial.
Our large selection of flagpoles suit any budget and any situation: from a 1.5 metre to 12 metre length, in aluminium, GRP or wood, and in any RAL colour.
Read more about our installation options and flagpole terminology here.
2. Robust construction
We're one of the UK's biggest textile sites, with a long heritage of quality, robust products. Even the harshest of weather and wind conditions are no match for our machined aluminium tops and braided marine-grade polyester halyards.
3. Quality British finish
Why are we so confident about the finish of our flagpoles? Because we manufacture each and every one ourselves at our 25,000 square feet purpose-built facility. Durable anodised and powder-coated finishes and polished cast aluminium cleats come as standard.
Manufactured in Britain. Today. Tomorrow. Forever.
4. Flagpole installation services
If your requirement is particularly bespoke or you simply want us to manage the project for you, our experienced installation team can work on site at any UK location.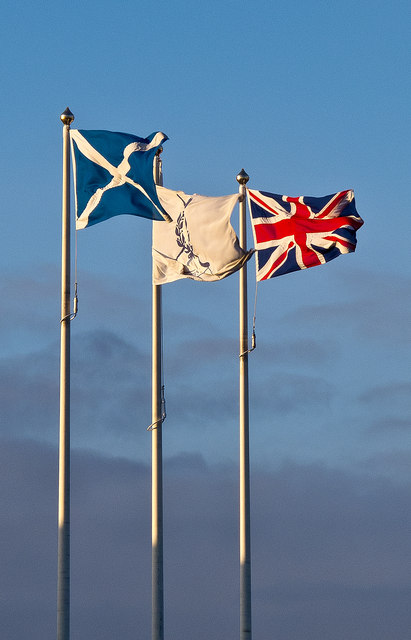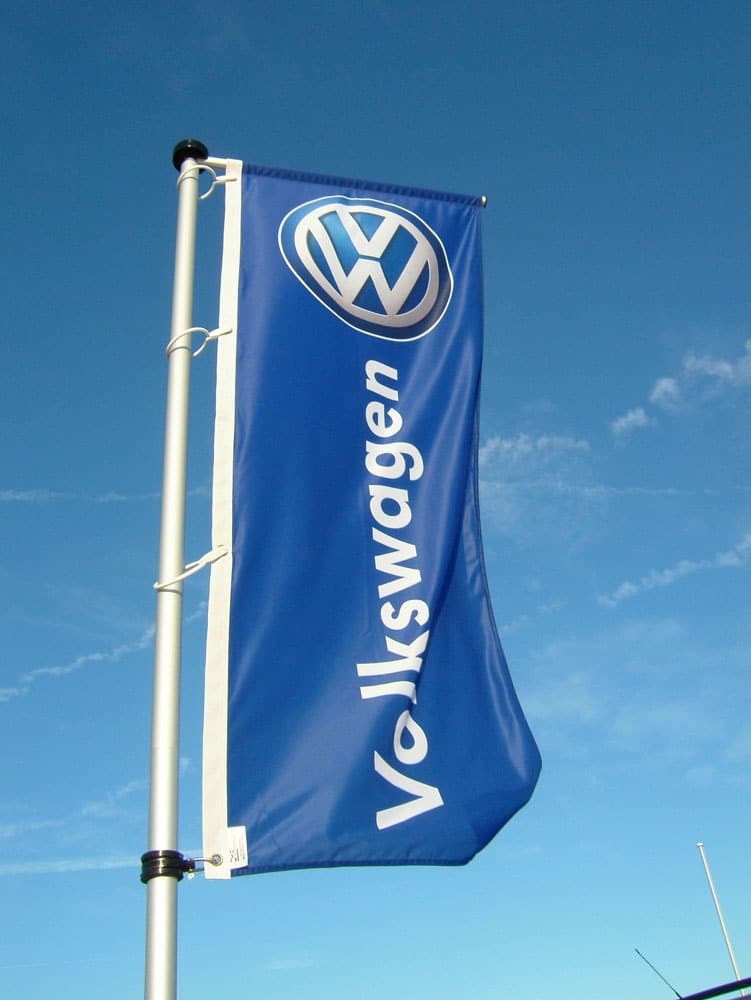 Building flagpoles that stand the test of time
Step 1: Requirements capture
What are the characteristics of your site? How much ground space do you have? We'll work with you to determine the most appropriate construct of flagpole from vantage flagpoles where you may be short on space to our short wall mounted flagpoles that capture the eye on busy urban streets.
Step 2: Design
Our expert installation team will work with you to ensure your flagpole is the perfect fit for your requirements and your location. Where this is particular bespoke, we're happy to conduct a site visit. Banner Box flagpoles have been designed and installed for clock towers, town centres and football stadiums, to name but a few.
Step 3: Production
Once your flagpole specification has been signed off, your flagpole will be produced with only the most durable of products.
Step 4: Quality completion
Our quality check team will triple check every last detail to ensure your flagpole meets only the highest of quality standards.
Step 5: Installation
Installing a flagpole is a feat of engineering. Our installation team is made up of fully qualified engineers who are all Construction Skills certified (CSCS) and are experienced in working on many different environments.
Where should a flagpole be placed?
Flagpoles are ideal for a variety of settings:
Business premises – architectural flagpoles are an excellent way to permanently advertise your company logo or, on special occasion, to fly an appropriate national flag to welcome an international delegation.
Car forecourts – where the rotating arms of glass fibre flagpoles ensure maximum exposure.
Construction and housing sites – our budget aluminium flagpoles are ideal for volume use.
Events and exhibitions.
Heritage and ecclesiastical buildings – glassfibre flagpoles offer the perfect stand-alone option when regulations dictate you can't add to your building.
Hotels and retail – our short wall mounted flagpoles add grandeur above your entrance.
Pop-up events – ease of transportation guaranteed with our event flagpoles.
Sports, leisure and recreational sites.
Have more questions or simply want to ask our advice? Contact us to find out which flagpole is right for you.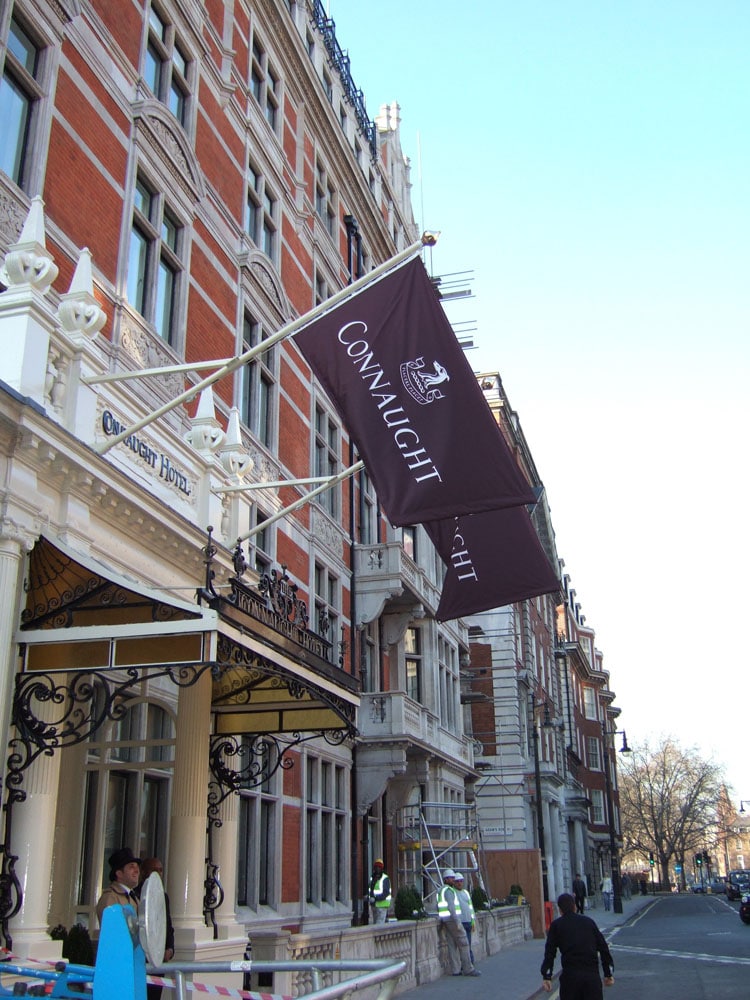 Answering your flagpole questions:
1. How much does a flagpole cost?
Flagpole prices vary depending on the type and grade of pole, and its height. At Banner Box we have a pole to suit every budget and every location. Read more about our flagpole options here.
2. What size flag should I put on my flagpole?
As a general rule, the length of the flag should be one quarter of the height of the pole.
3. How tall should my flagpole be?
It depends on whether your pole is mounted straight up from the ground or at an angle from a wall. How visible you wish your flag to be is also a consideration.
4. How much does it cost to install a flagpole?
The price varies and is dependent on a number of factors such as the location, foundations, the ground type, surround areas, access, obstructions.
5. How far apart do flagpoles need to be?
Flagpoles need to be at least 2 feet away from the length of the largest flag that you will be flying.
6. Do I need planning permission to erect my flagpole?
It's a good idea to check with your local Council for consent before purchasing and erecting a flagpole.
Haven't found what you're looking for?