Banner Box Print Solutions
Trusted Experts in Large Format Print & Hardware Solutions
We can. We will. Just ask.
We're trusted experts in bespoke large format print and hardware solutions, delivered without compromise.
Don't think of us as just another print company, we're much more than the products we create: We combine people, ideas and expertise to craft print solutions that meet the most complex and unique needs in the industry.
Above all, we get things done, and we deliver without compromise. It's reliability and quality guaranteed.
Bespoke large format printing, tailored to your needs
When we say we specialise in the bespoke, we mean it. We take ideas and make them a reality; no request is too crazy, and we can work with even the most complex of demands to create exactly what your business needs.
Our wide range of printing capabilities covers everything your business could need, including flags & flagpoles, outdoor advertising, print & display graphics and banner printing. Whatever the material – vinyl, canvas, fabric, we do it all – and whatever your imagination holds, we're ready to take on the challenge. And with everything made here in the UK, you can be sure of brilliant quality time and time again.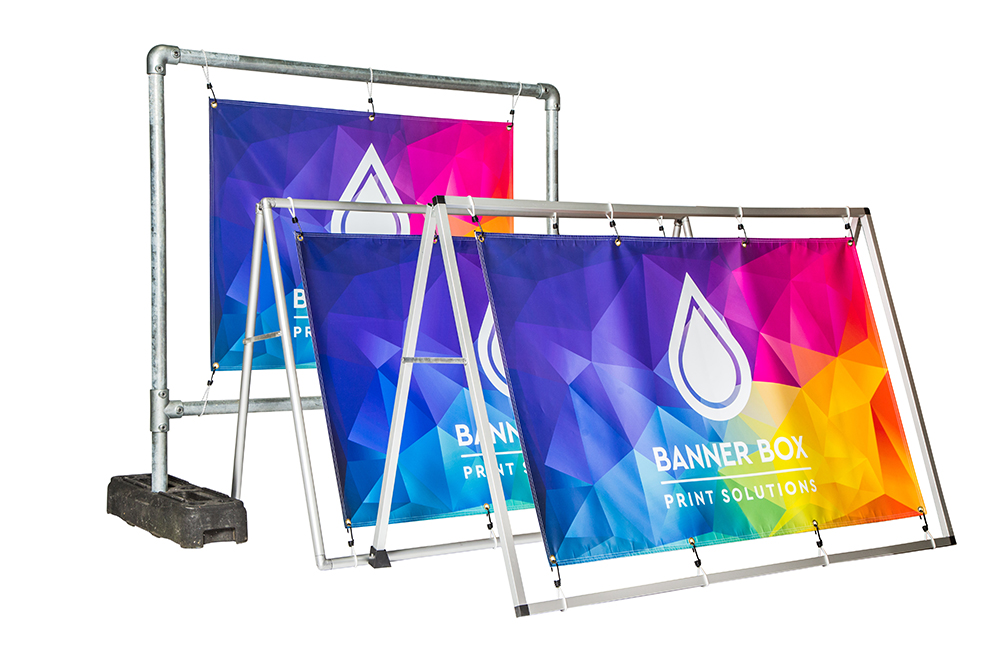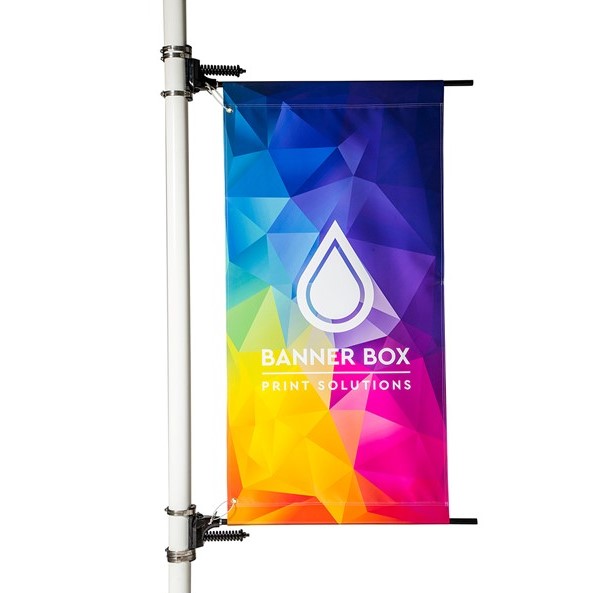 Reactive. Reliable. Respected.
We've been in the business of large format print for over 20 years, so it's safe to say we know a thing or two about it. Accredited by some of the best organisations on the map, we pride ourselves in our commitment to delivering exceptional products exactly when they're needed – without compromise.
Because some things you simply can't (and shouldn't) compromise on. One of them is quality, which is why every single product we make is rigorously tested before it leaves our doors. If we're not proud of it, it doesn't go out – it's as simple as that.
The other thing we never let slip is a deadline. So when you absolutely need something, we find a way to get it done. We make the impossible possible – that's why we're the most respectable and reliable name in the large format print industry.
Let's get the job done
When you need to stand out from the crowd, you need something that delivers real visual impact. Something that makes people step back and take notice. That's where we come in.
Got a project in mind? We can help turn it into a reality – just get in touch.