2020 was a wild ride. And to be honest, the Banner Box team are glad to have left it behind. As we kickstart 2021, we are looking forward with excitement and enthusiasm to what we can expect from the next 12 months.
Now is usually when we see people making promises and commitments to improve themselves. But after the year we all just had, we think it'd more satisfying to look at what each of us is looking forward to in 2021 and want we'd like to achieve this year, but without the pressure of official resolutions and the inevitable breaking of them.
Join the Banner Box team in contemplating the events, goals, and successes that we're sure will make 2021 bigger and better than 2020!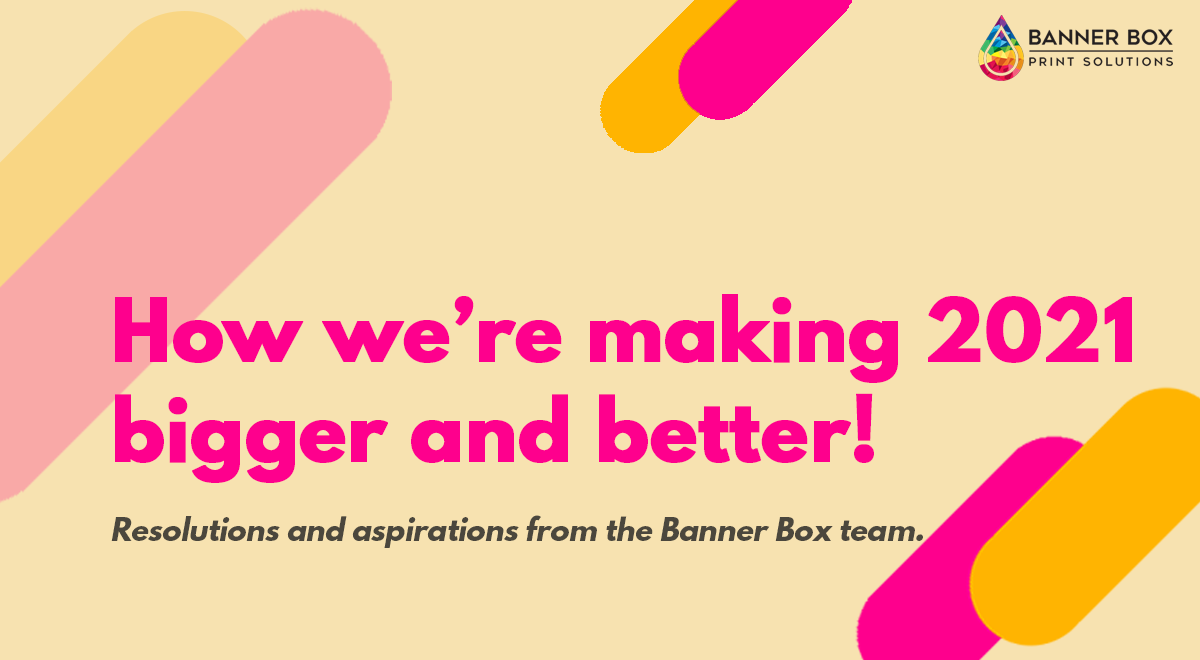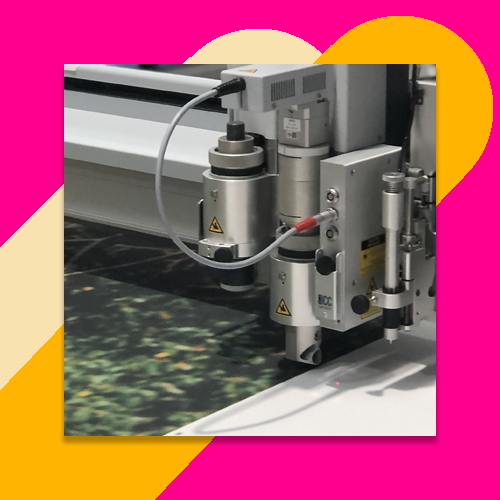 Kathryn Floyd – Business & Sales Manager
I'm eager to launch the new actions and processes that are designed to offer more to our customers. Some of these updates have been planned for a long time and the fresh start of 2021 is the ideal time to set them in motion. This year we'll be installing new machines giving Banner Box bigger production capacity and additional print capabilities, allowing us to support our customers in all their needs.
It's an exciting time for the team to increasing our knowledge and ability to give advice to our customers too. With new machines comes the chance to learn more and cement ourselves as the industry experts. As many of our customers are print companies themselves, we'll be able to put forward products, tools, and information that can help them offer even more to their own customer base and know that Banner Box are a trusted source of everything they need.
Michael Hudson – Digital Marketing Executive
Banner Box has some superb projects in the pipeline over the next 12 months, not only in the machines and services we're introducing but in our digital and online offering too. The marketing team are constantly planning new ways to use data and insights to create communications that are perfectly tailored to our customers and their needs. We're also delighted to be introducing new tools, resources, and guides to help our customers fully understand and effectively sell our products.
I'm also itching to get back on the rugby pitch properly! Following an injury last March I knew I'd be out of action for a few months, but then the pandemic stopped the season, tournaments and all training for everyone. My team have been back at training for a couple of months now but getting back into the swing of full-contact has taken a while. We've got the green light to do some local friendlies in January and February and it's going to be fantastic to have a run about and play the sport I love.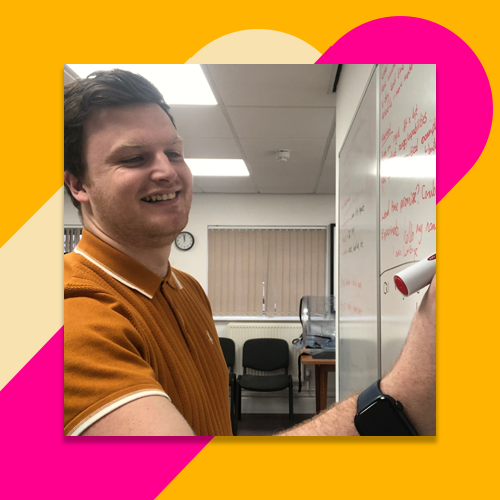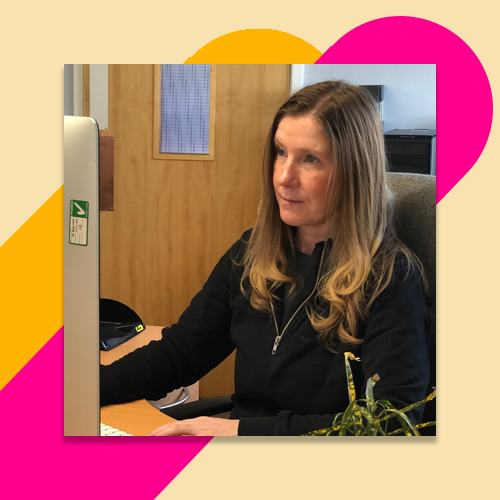 Collette Stanley – Graphic Designer
There was so much negativity in 2020 that I'm looking forward to a much more positive outlook for 2021. Hopefully, the moments of good news and things to look forward to will be much more frequent and everyone will be able to be calmer, happier, and more confident. The whole team is also looking forward to the amazing changes coming to the Banner Box facility. These upgrades will bring new opportunities and new challenges in the way we design products and the choice it offers to customers.
Ben Thorpe – Print Supervisor
I'm super excited to learn about and experiment with the new machines and latest printing techniques. Banner Box already has an impressive plant list but as it grows and advances, so does the chance for me and the production team to get a deeper understanding of the trends in the industry. In 2021 there'll be lots of opportunities to test out different styles, materials and more when it comes to large format print which we can then pass on to our customers. It should make for a very interesting year.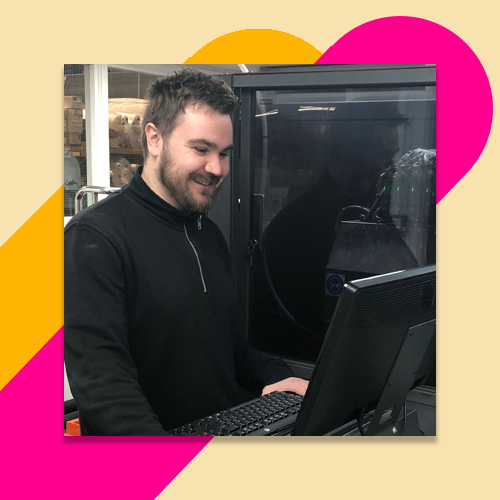 Meghann Crofts – Graphic Designer
It's going to be a really nice moment when we can have the whole team back in the office together. It's more and more promising that in the coming months we'll be able to have the entire team back in the office at the same time and it will be a true sign that we're getting back to some normality. The Banner Box office is such a friendly and lively atmosphere, and I can't wait to be able to enjoy that again. It'll be even better when we've moved to our new office set up later in the Spring.
At some point this year I'll be betting a new car. I love my current little Micra, but I feel like treating myself to something a bit fancier and a bit more powerful. I have a few in mind that I like the look of and I'm going to have a lot of fun exploring all my options and going for test drives.
Simon Butterworth – Marketing Manager
Banner Box is in store for a whirlwind of a year starting with some big changes and upgrades at our production facility. Over the next few months, we're installing new machines and welcoming new printing processes which will benefit our customers in so many ways. It's going to be great to see customers have their needs met and I'm looking forward to the new and interesting ways the Marketing team will be able to promote these services.
I can't wait for a Summer of sun and outdoor activities with my kids. Last year my two young sons missed out on a lot because we had to spend so much time indoors. Hopefully, by the time the sun comes about again, we'll have the chance to enjoy the outdoors more. Sheffield has so many great parks and green areas and it'll be great to take full advantage of them again and enjoy the bright and sunny weather with our family and friends.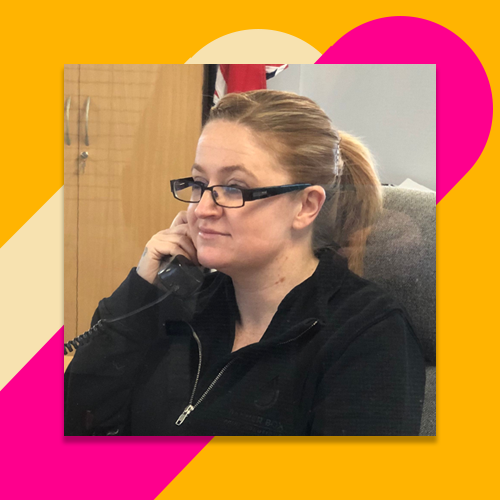 Gemma Chape – Sales Executive
I'm confident that 2021 will be a tremendous year for Banner Box. The team has worked for years and especially throughout 2020 to continue giving a first-class service. Not only are we blasting into 2021 with new machines, options for customers and an ambitious facility restructure, but we also have the right attitude to drive us to success. The Banner Box office has amazing managers leading the sales team, guiding us through the challenges of the print industry and helping us to always deliver superb customer service.
I'm looking forward to being a bridesmaid for my little brother. Although I'm nearly 40, it's going to be such an honour to stand by his side and help him celebrate his special day. They've already postponed their wedding once and hopefully by October 2021, my Brother and Sister-In-Law will be able to have the magical day they've always wanted with all their special family and friends with them.
How are you and your teams making 2021 bigger and better? Let us know on social media using #BiggerBetterBannerBox or when you next speak to a member of the team.
Give us a call on 01246 472 949 or email [email protected] to discuss how we can fulfil your print needs.