Banner Box Print Solutions began as a business by utilising the surplus materials from canvas manufacturing to create custom promotional banners. In 2019, we carried out a full audit of our 25,000 sq ft production facility to reduce waste further and monitor our corporate carbon footprint. However, we recognise that there is still more for us to do for the environment including offering more eco-friendly print solutions to our trade customers and our end-user clients.
In 2020, we were thrilled to launch a new line of eco-friendly materials starting with Eco-Mesh and Kavalan. Our partnership with CMYUK introduced several new opportunities for products that can utilise recycled materials and fabric that can generate clean energy when it is disposed of correctly.
Some of our more eco-conscious customers have enthusiastically adopted the new 'green' materials but the majority of the print industry has yet to embrace the environmental benefits and the business advantages of using these eco-friendly alternatives to PVC.
During the initial stages of the Coronavirus pandemic, many businesses from all industries were worried. The uncertainty of COVID-19 led many organisations to stick to what they know, lose focus on topics such as the climate emergency, and cut costs wherever they could. But with the dramatic rise of single-use plastics since COVID-19 first hit, now is the time for the print industry to act.
It is important for print suppliers to understand, that being environmentally friendly will not have a negative impact on the quality of your print and can also be a huge benefit to your business.
LED UV printers can use up to 95% less power than traditional large format printing. Combined with the new functionalities like 'instant on/off', these new machines can reduce your CO2 emissions as a business and reduce your energy bills whilst still delivering premium quality print.
The innovations of 'green ink's, which are made of soy, have been said to produce brighter and more vibrant colours than petroleum-based inks, and without the use of harmful chemicals and compounds. So why are they not more popular amongst businesses who are keen to do their bit for the planet?
In 2015, the retail industry was pushed into adopting an eco-friendly stance with the introduction of the 5p charge for plastic carrier bags. Unsurprisingly, in the first three years of it being in place, the big seven supermarkets in the United Kingdom saw an 86% drop in plastic bag sales. The incentive of avoiding an additional charge encouraged consumers to change their behaviour, and a change in demand led to alternatives such as paper and canvas bags becoming extremely popular.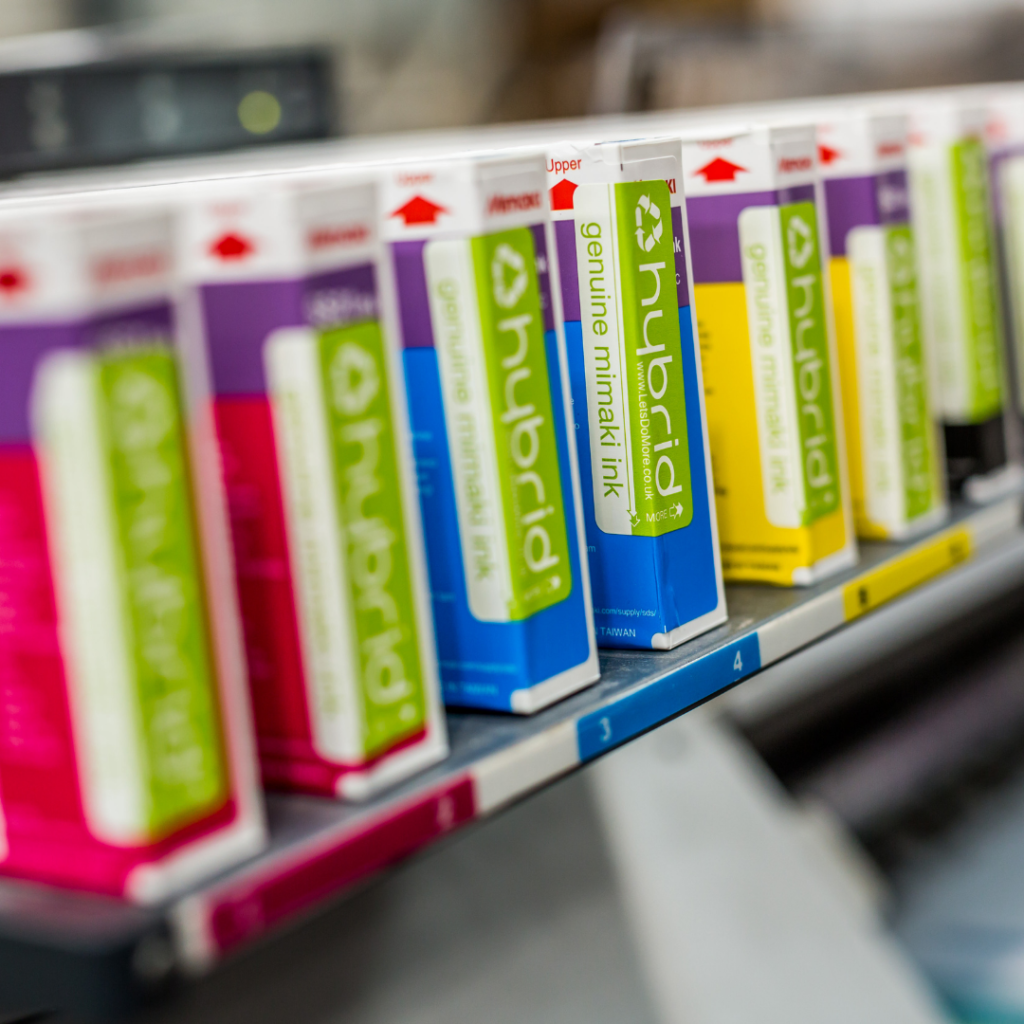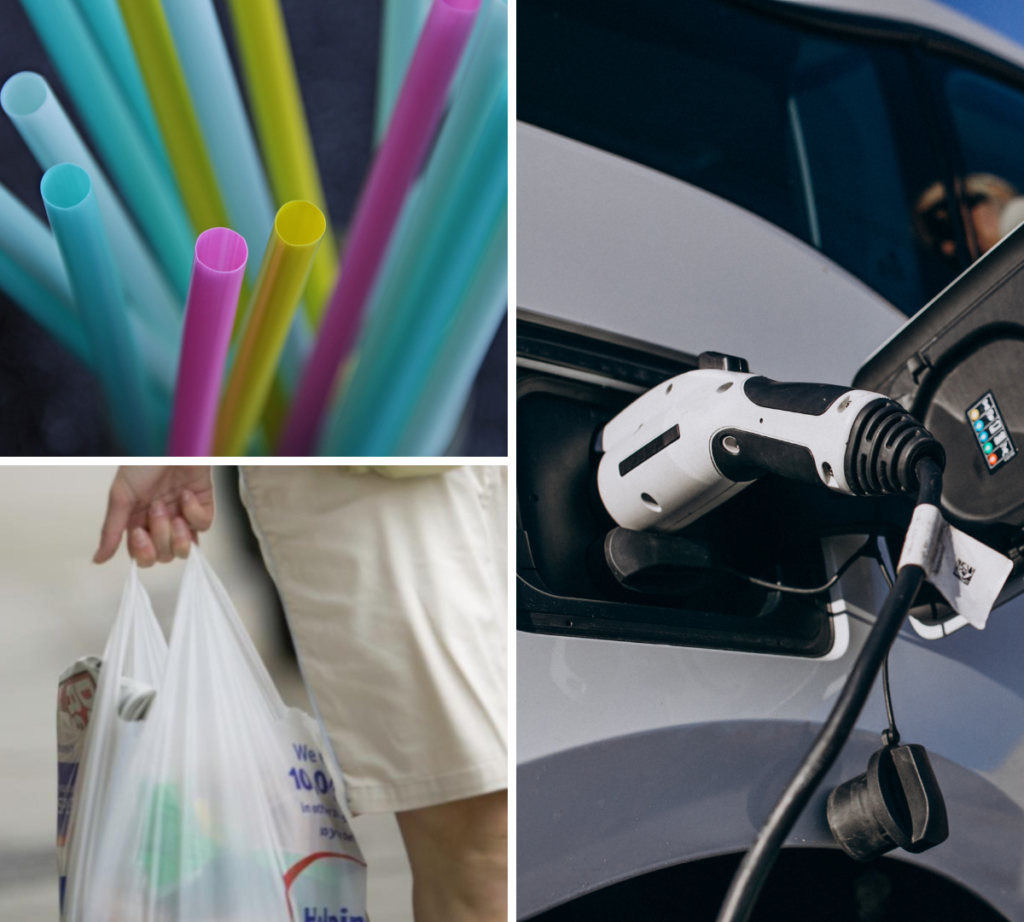 After research showed that England used more than 4.7 billion plastic straws per year, there was a new law introduced in 2020 banning disposable plastic straws. Fortunately, the hospitality industry had already begun moving towards alternatives but this new requirement from the government made it even easier for businesses to enact the change, and for consumers to embrace sustainable solutions such as straws made from paper, silicone, or metal.
Following advice from the climate change committee, the UK government will also introduce a ban on the sale of new internal combustion vehicles from 2030. Whilst it seems far away, in less than 10 years all new cars will be required to be electric. This transition period is giving the automotive industry ample time to make the necessary changes to run a successful and profitable company but not at the expense of the planet.
With these proven examples from the last few years, I and others in large format print have started asking the question "Does the print industry need a similar type of intervention to encourage businesses and end-users to make green choices?"
Should the government consider a tax on non-eco-friendly inks? Taking inspiration from the carrier bag charge, could applying an additional cost to raw materials that do not meet the environmental standards encourage more people to choose the greener choice? By increasing the cost of traditional printer inks, could the eco-alternatives be more viable for businesses, who can then pass on the recommendation to their customers?
Another resolution could be to introduce a ban on non-degradable materials. Whilst this raises many challenges for the manufacturers of materials like PVC, it is not unlike those faced by the makers of plastic straws. With viable options like Kavalan, which promise the same level of print quality but with bonuses like non-polluting and biodegradable coatings, is it time for the print industry to be compelled to make a change?
Alternatively, would a set deadline encourage the industry to adapt to green solutions? Perhaps a due date like the sale of combustion engine cars would give print suppliers adequate time to invest in sustainable machinery such as LED UV printing equipment. From manufacturer to SME print companies, everyone could use a prolonged period to convince the full industry and end-users that green solutions are the way forward.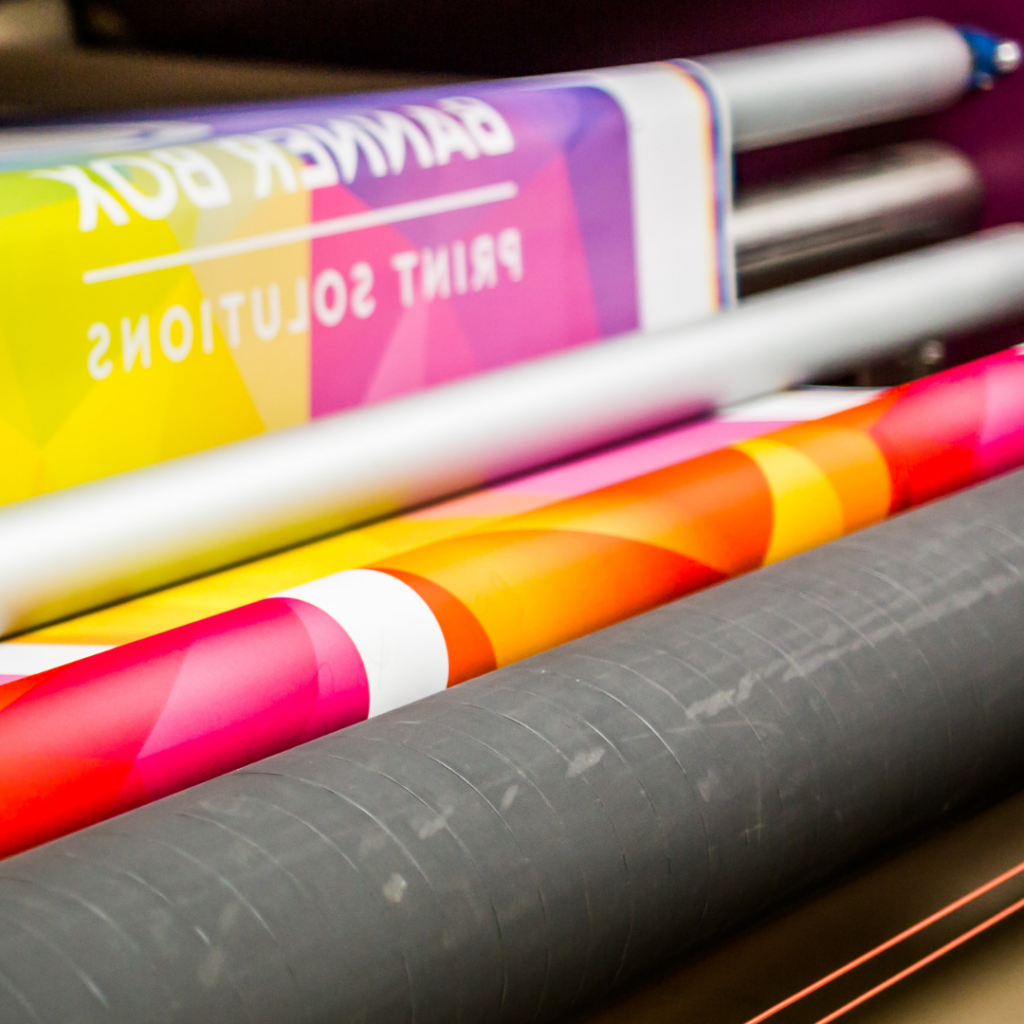 If these options seem too extreme, maybe the print industry just needs to be more patient. Do we need to give more time for the innovations and modifications to become more cost-effective and welcomed into the everyday activities of large print suppliers? But do we have the time to wait before the planet is damaged irreparably?
What do you think can be done to embrace eco-friendly solutions in the world of print? Get in touch with Ryan Shelton, Banner Box Director, on LinkedIn or email with your comments.