Banner Box Print Solutions has joined a community of more than 60 Chesterfield-based businesses committed to the reduction of single-use plastics.
Plastic Free Chesterfield is a community campaign dedicated to minimising Chesterfield's contribution to the single-use plastic crisis. The group is one of over 700 Plastic Free Community groups across the country supported by Surfers Against Sewage.
We are thrilled to be recognised as a 'Plastic Free Champion' Business and join the likes of Chesterfield Borough Council and more than 60 other organisations, working towards making Chesterfield a Plastic Free Community.
Businesses recognised as 'Plastic Free Champions' have all made a pledge to make at least 3 swaps or alternatives in their day-to-day activity to reduce the number of single-use plastics used. From reusable coffee cups to the banning of single-use document wallets, there is a long list of ways that businesses can contribute to the plastic-free cause.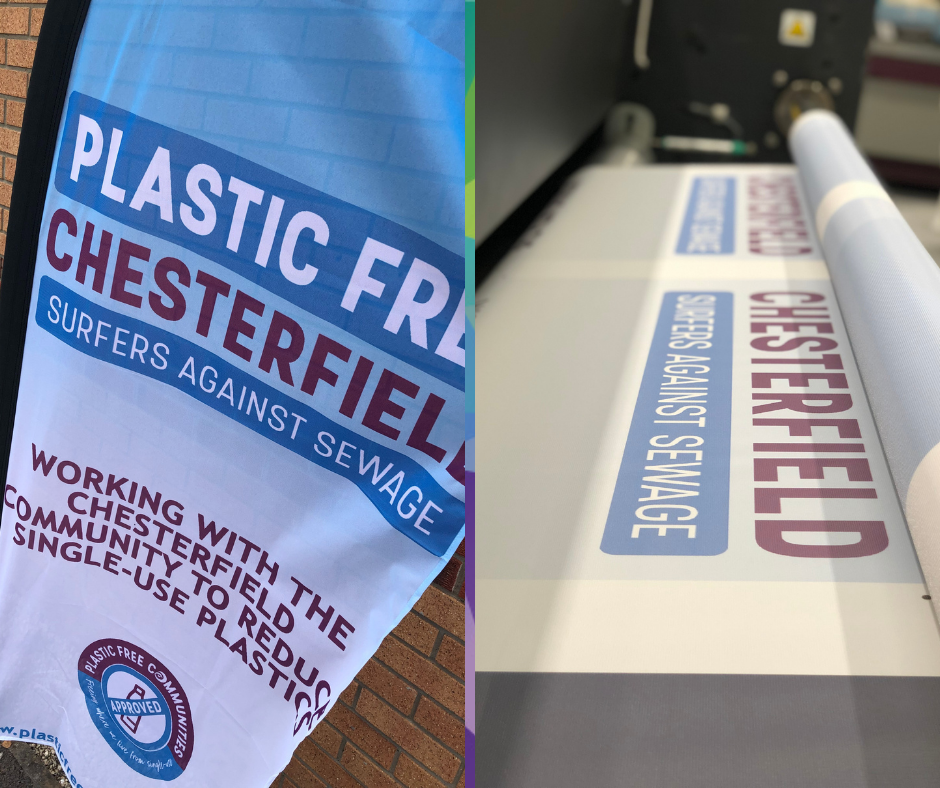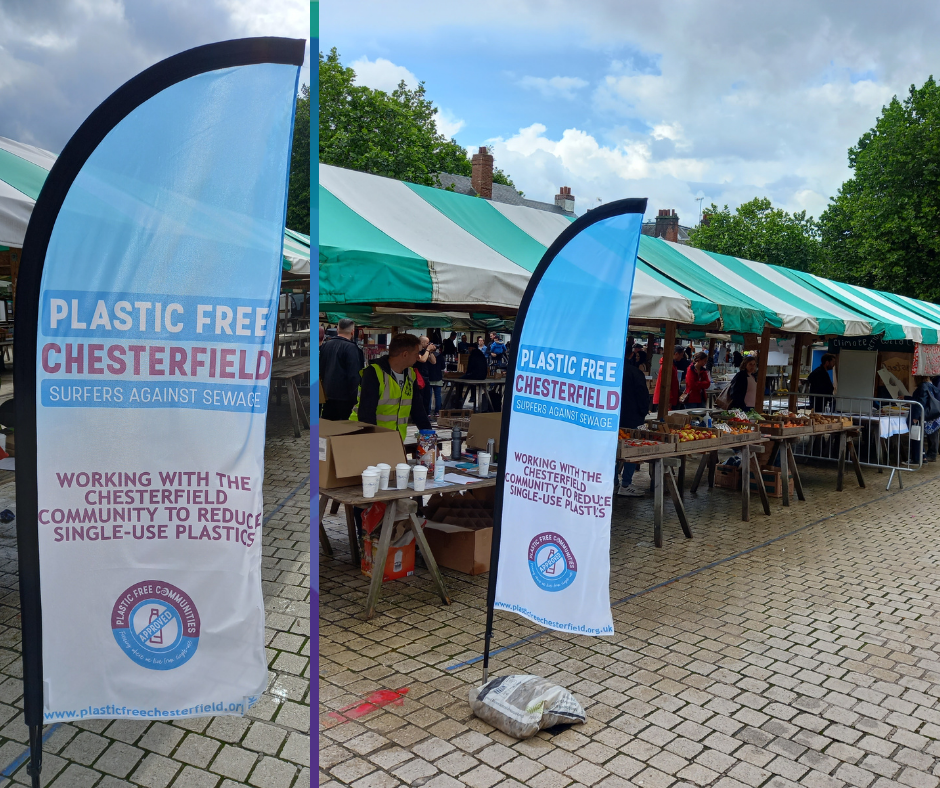 To help boost the message even further, Banner Box worked with Plastic Free Chesterfield to create two feather flags that would help promote their cause and their upcoming events, but also increase awareness about sustainable large format print solutions.
Working with our in-house design team, Plastic Free Chesterfield developed two Aero Feather flags that will be used to highlight their events including the Plastic Free Festival. These tall, vibrant flags are a superb way to grab the attention of passers-by and introduce them to the efforts of the Plastic Free cause. What's more, we worked hard to make these flags as suitable as possible. Using a metal drive on base instead of a plastic water-filled square, and the flags themselves were made using a knitted polyester that is fully recyclable.
Banner Box is committed to sustainability not only in the actions of our own business but in helping other companies in all types of industry to make more informed choices when it comes to their print needs. We've shared information with the Plastic Free community about our innovative eco-materials like Kavalan and Eco-Mesh and have offered our expertise to help find the most environmentally friendly print solutions for everyone that we can.