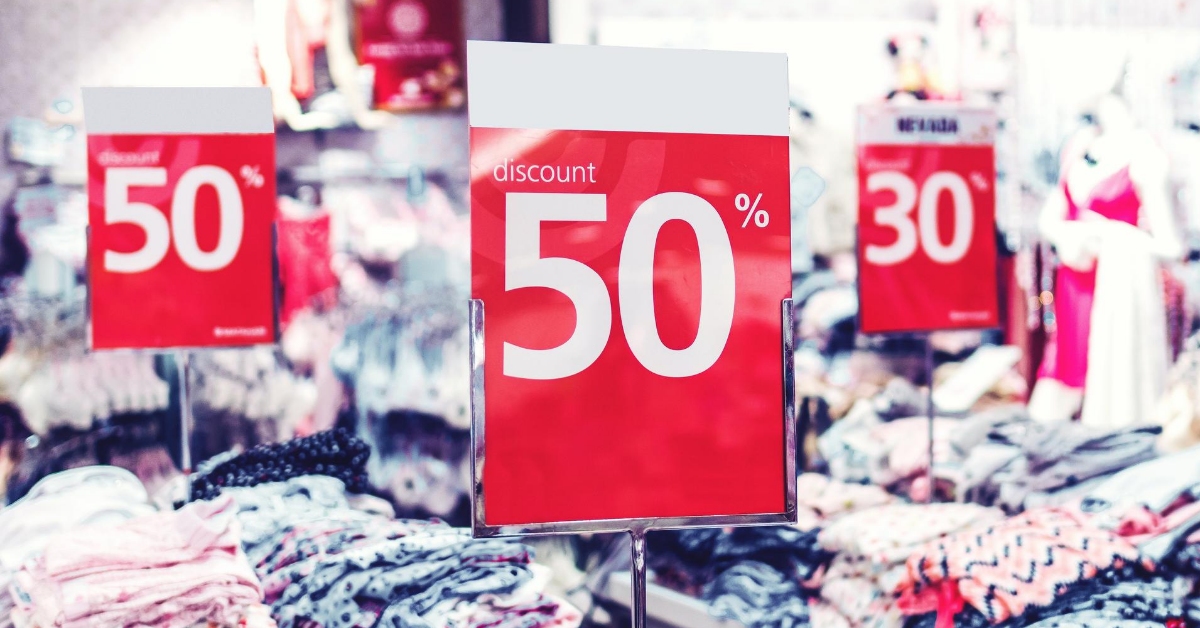 The dreaded C word…Christmas. It's hard to believe it's only August and yet some people are already working on their Christmas campaigns. The seasonal period may seem far away, but it will creep up on us faster than you think. Only 129 days to go! 
You might not be in the festive mood yet, but now is the perfect time to start thinking about the signage and notices your business will need for the holiday season. Don't wait until you see the first box of Heroes in the aisles or hear a licence-free cover of 'Last Christmas', start planning your print needs now and you'll be on the Good List for sure.
We've highlighted some key areas where print and signage can make 'the most wonderful time of the year' hassle-free, straight forward, and successful for your business.
'Deck the Halls' with decorative displays.
This year more than ever, the holiday season is one full of opportunities for all types of business from retail to hospitality. Many organisations rely on the surge in their winter cashflow to balance out quieter periods of the year. And what is the first step in getting a customer to spend? Getting them inside!
Think beyond the usual tinsel and fairy lights and think of some new and different ways you can make your establishment more Christmassy. Grab the attention of customers with large print solutions that transform your storefront into a winter wonderland, Father Christmas' workshop, or anything your imagination can think of. Enticing customers to step inside will be the first hurdle to getting them to spend.
However, before you get the glitter everywhere, think about how the Christmas spirit can work with your brand. It's not enough to just splash red and green everywhere and expect to create a cohesive Christmas vibe. For a minimalist vibe perhaps check out some snowy landscape photography or basic colour blocking to look like presents wrapped in ribbon. If you're looking for something more traditional, why not go with a log cabin and roaring fireplace theme? Or a festive face-in-the-hole board?
Stick to your style and think of an innovative way to use design and display to get across your holiday message to your customers.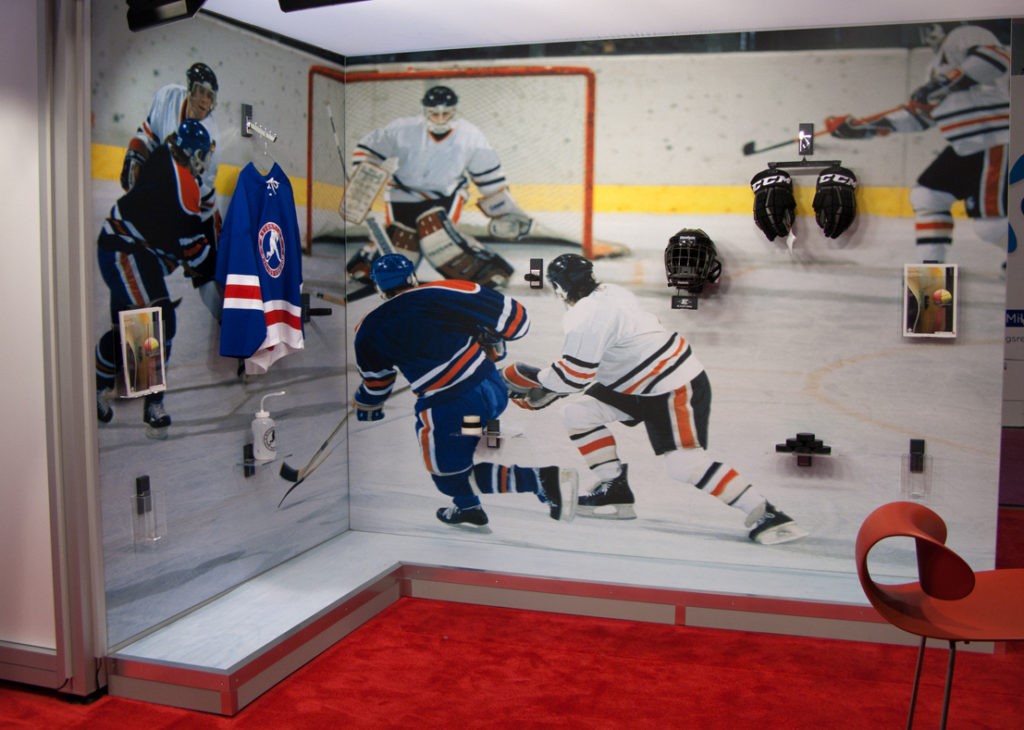 Seasonal Signs to 'Sleigh' the competition.
Christmas has become synonymous with the spending of money. Whether it's on the perfect gift for your Mum, or on a glass or six of mulled wine on your work Christmas Do on November 28th, the run-up to Christmas is an expensive time for many. If you're looking at ways to capitalise on the shoppers who spend, it's wise to invest in some signage that will always be a staple for the season.
Design some eye-catching notices to promote your seasonal sales, unmissable offers, and discounts.
Make sure your customers are aware of any extra services you're offering. Can they visit Santa's Grotto? Are you offering gift-wrapping? Can customers book a table with a special festive menu? Some merry messages are essential to highlighting these added-value elements to your audience.
Don't forget clear and concise informational posts too! If your opening hours are changing or you have a different queuing system than normal, an attention-grabbing sign is a standard way of letting people know. Make them stand out, or blend them into your festive theme, it's completely up to you!
These may feel like the bread and butter of signage, but they also offer a chance to make an impression and mix things up. Really think about the messages you're putting out there and take this chance to relook at the phrasing, style, and design. From creating more urgency in your sales messages to finding a new place to put the banner and get it noticed even more.
Preparing for the Presents of Coronavirus
Like it or not, the words 'COVID', 'coronavirus', and 'pandemic' will not be gone by Christmas.
In a year like no other, this next holiday season will inevitably be defined by the way businesses can adapt and how quickly they can learn from new customer habits. There will be a new challenge of balancing the following of advice and guidelines surrounding coronavirus, but without dampening the Christmas spirit and putting off customers.
You don't have to be a Wiseman to consider how social distancing and other restrictions will affect the buying process in the run-up to Christmas. From smaller numbers allowed inside, reducing the touching of products before purchase, and ensuring a high level of cleanliness and sanitation is adhered to.
As we approach the final quarter of the year, making sure your signage is up to date and in line with government guidance, has prominent placement, and is perhaps even in keeping with decorative themes, is a sensible way of ensuring your business and customers are feeling safe.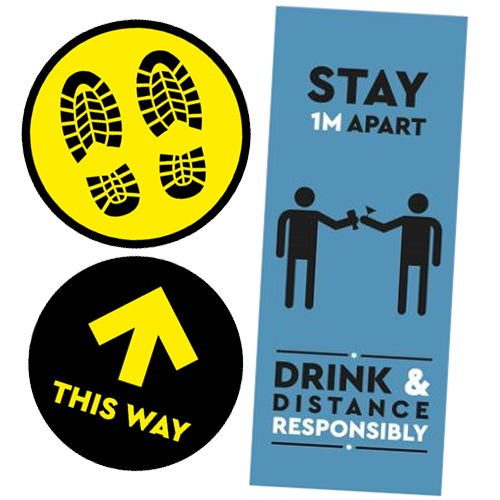 Whether you're determined to remain a Scrooge, or you've already got the Christmas CD at the ready, Banner Box is here to help you this holiday season. Get in touch with our sales team today and start creating your Wish List for Christmas.
Call 01246 472 949 or email us here.
Our top picks for this holiday period are:
Graphic Pop Up Displays
Sleek graphics giving 360° visibility on a lightweight and user-friendly frame.
FabricPopUp Counter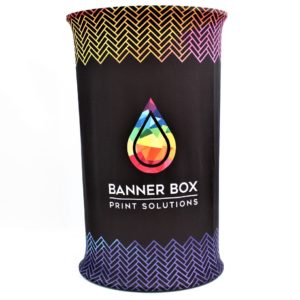 Easy to install in less than 5 minutes and get a load-bearing solution with stunning bespoke graphics.
Floor Vinyl
Ideal for wall and floor graphics to remind staff and customers to keep distance or follow instructions.