Stay Safe Solutions – Hospitality
As businesses in the hospitality sector step up their plans and preparation for reopening on 4th July, we've pulled together a variety of our products that will assist you in operating successfully within the most recent government guidelines.
Because we recognise every business is unique, all of our products are available in fully bespoke designs, allowing you to tailor you artwork so that it fits perfectly with your company's existing branding. Our team of expert designers are more than happy to help with this, or alternatively we can provide you with the artwork guidelines.
Floor Vinyl
Ideal for use in pubs, bars, restaurants and hotels. Floor vinyls are a very effective method of reminding employees and customers to ensure they adhere to the latest distancing guidelines.
Made from a crystal textured self adhesive vinyl, floor vinyls are ideal for indoor wall and floor graphics.The multi-surface vinyl is rated up to 1 month in heavy foot traffic areas, and up to 3 months in light to medium traffic.
The material is produced on an air escape release liner for easy application. Slip rated to R9, DIN51130, BS7976. Fire rated to EN 13501.
Our standard floor vinyls are available in sizes of 400mm diameter, 600mm x 400mm, 1000mm x 1000mm and 2000mm x 1000mm.
Fully Bespoke Options Available
Add your own logo, message in any colour, size or shape. Please speak with a member of our team today for more information.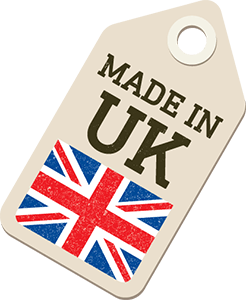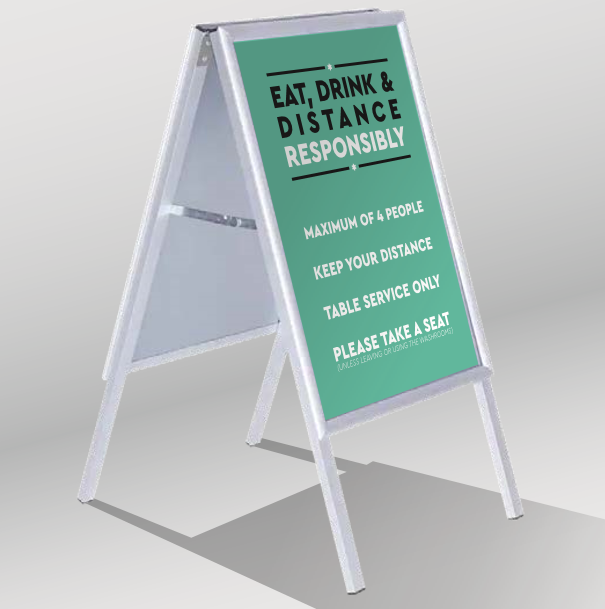 A Boards
A-board frames can be used indoors or outdoors to display your message, making them perfect for either greeting your guests at the front door or advertising/information on the latest guidelines throughout your venue.
The frame is made of sturdy aluminium, while its transparent anti-reflective snap fit panels protect the contents and hold it firmly in place. The rust-proof galvanised steel back ensures stability and durability.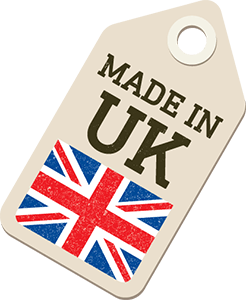 A1 Printed Posters
A poster can be used indoors or outdoors to display distancing guidelines throughout your pub, bar, restaurant or hotel.
Paper poster: 594mm x 841mm (Indoor) 440gsm
PVC poster: 594mm x 841mm (Outdoor)
Fully Bespoke Options Available
Our posters are available in either stock designs, or we can create your own poster featuring your logo and choice of text and colours.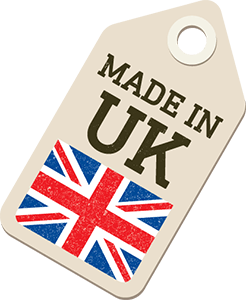 Windchaser Flags
Our Windchaser flag are more commonly known as the classic feather flag, perfect for putting out front of your premises to attract the attention of passing traffic and let them know you are back open for business.
The gently curving top and square bottom gives a substantial graphics area to display your message for maximum impact.
Manufactured to highest standards
Cost effective branding
Suitable for hard or soft standings
Fully Bespoke Options Available
We stock 5 different feather flags styles in 2m, 3m, 4m and 5m size options – All feather flags are available with fully bespoke designs which our expert team can assist with if necessary.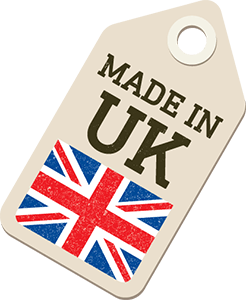 Fabric Pop Up Counters
Perfect for meeting and greeting customers at the door of your business or to use as a "sanitiser station" at locations throughout your business.
Fabric pop up counters combine a lightweight frame with a tension fabric system to provide users with the ultimate meet and greet solution;
✅ Assemble and install in less than 5 minutes – No tools required
✅ Stunning, bespoke graphics.
✅ Easy to transport within small carry bag
✅ Concealed storage solution
✅ Quality Guaranteed – designed and printed in our UK factory
Fully Bespoke Options Available
The tension graphic section of this products allows us print any colour or design, producing a product that fits in perfectly with your existing branding or decor.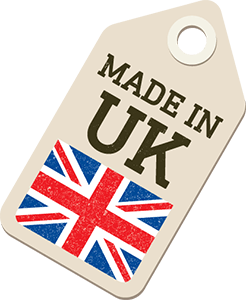 Roller Banner
Our high-quality retractable pull up roller banners are a great way to convey your branding at an affordable price – perfect for greeting your customers at the entrance of your business to inform them of what to expect once inside.
The pull up roller banner is supplied ready-to-use with the single-sided graphics panel of your choice pre-fitted, complete with padded transit case.
Ready to use in just a few seconds – simply take the cassette out of the case and pull it up. To dismantle, let the graphics retract back into the spring-loaded cassette.
Graphics size 800mm x 2000mm
Fully Bespoke Options Available
We appreciate no two businesses are the same, that's why all our products are available in fully bespoke designs – if you need help producing artwork, our expert design team would be more than happy to assist or we can provide you with the artwork template.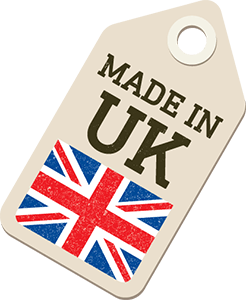 Café Barriers
Café Barriers are a great way of controlling crowds or the flow of foot traffic to ensure social distancing is adhered to, making them the ideal solution for busy hospitality businesses.
The system comprises corrosion-free stainless steel upright posts with wedge shaped finial, complete with a sturdy thermoplastic 10kg weighted base with stainless steel cap.
Banners fit over the top crossbar and attach to the steel upright posts via a trigger clip mechanism.  Secure the bottom of the banner with bungees in the corners.
Our cafe barrier posts are supplied for self-assembly and should take no longer than 10 minutes to assemble.
Graphic size 1350mm x 800mm
Fully Bespoke Options Available
Speak with a member of our team today and find out how we can design café barriers specific to your business.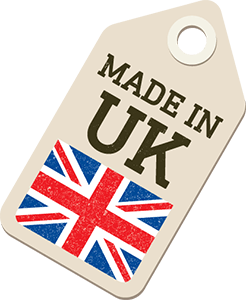 Bespoke Printed Face Masks
Designed and manufactured in the UK. Our printed face masks are constructed using an outer layer of breathable polyester with a Sanitized® cotton inner layer. This helps contain the spread of the virus by catching any exhaled moisture droplets.
We currently have a range of stock designs available to purchase available in 4 different sizes and proving to be exceptionally popular with general public.
Fully Bespoke Options Available
Because we digitally print our face masks, we can provide you with a fully bespoke product that will fit in perfectly with your existing uniform and branding.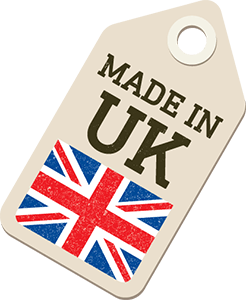 Pull Down Protective Screens
Our pull down protective screens are a great solution for use in pubs, bars and restaurants looking to protect employees working behind the bar or in areas of high footfall.
The maximum width of our easy to install pull down protection screens is 1.52m, with a maximum drop of 1.8m. There are currently 3 standard sizes available;
762mm (w) x 1800mm (d)
1000mm (w) x 1800mm (d)
1520mm (w) x 1800mm (d)
Bespoke Sizes Available
If you require wider options, you can consider installing multiple screens side by side, or bespoke sizes can be made to suit your specific requirements. Please contact us to discuss bespoke requirements or any queries you may have.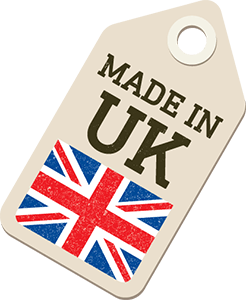 StarShade Covers
Our StarShade is an attractive temporary, tensioned fabric structure designed to be high quality, but budget friendly – perfect for maximising outdoor space and helping you to increase the capacity levels of your your hospitality business.
Available in heights of 5m and 6m and width from 8m to 16m, the Shades are perfect for covering bar and catering areas, or large outdoor spaces.  They are a unique way to promote your venue – attracting plenty of positive attention when fully branded.
StarShades are easily assembled and dismantled and the the most durable star-shaped structures on the market;
Fully waterproof material
Manufactured and printed in the UK
Suitable for use on grass and hard standing surfaces
Bespoke Designs Available
The true beauty of this product lies in your ability to fully customise the cover, ensuring the perfect look and feel for your business.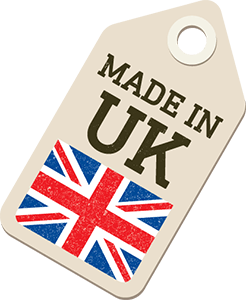 Pop Up Marquees
Branded Pop Up Marquees are an ideal way to create focus, deliver a strong message and give your business extra capacity by making the most of your outdoor space in all weather.
Our printed gazebos are strong but lightweight and are the perfect solution for keeping Children safe.  They also offer shelter in the ever changing unpredictable British weather.
Our Fully Branded Pop Up Marquee Bundle includes;
3m x 3m 40 series aluminium frame with tie down kit and carry bag.
Fully printed colour canopy, printed to 4 sides of roof and 4 pelmets
Fully branded 3 side walls (print on one side only)
Additional extras including lighting and heating can help make marquees a great year round solution.
Fully Bespoke Design
Tailor your marquee's design to your exact needs and create a great outdoor space for your customers to enjoy!