July 2020 was another interesting month with plenty of large print projects combined with smaller bespoke jobs running through our state of the art machines. What is really great to see is the high demand for hardware we are seeing from existing and new customers.
Indeed, it's very satisfying to see that so many of our customers are continuing to flourish, in what might be described as a challenging and uncertain landscape, and we're equally delighted to be able to support them with our quality print and hardware through these turbulent times.
Here's a brief look at what products are proving popular with our customers right now.
Our most poplar product throughout July, in particular the print of cafe barrier banners, with many businesses opting to freshen up their image prior to reopening in July.
Interestingly, the overwhelming majority of businesses chose to go with clean and simple designs focusing on their branding, as opposed to a "COVID-19 related" message that are very prominent across a number of other projects. An indicator that marketers across the hospitality sector feel that brand messaging will be important to their success over the coming months.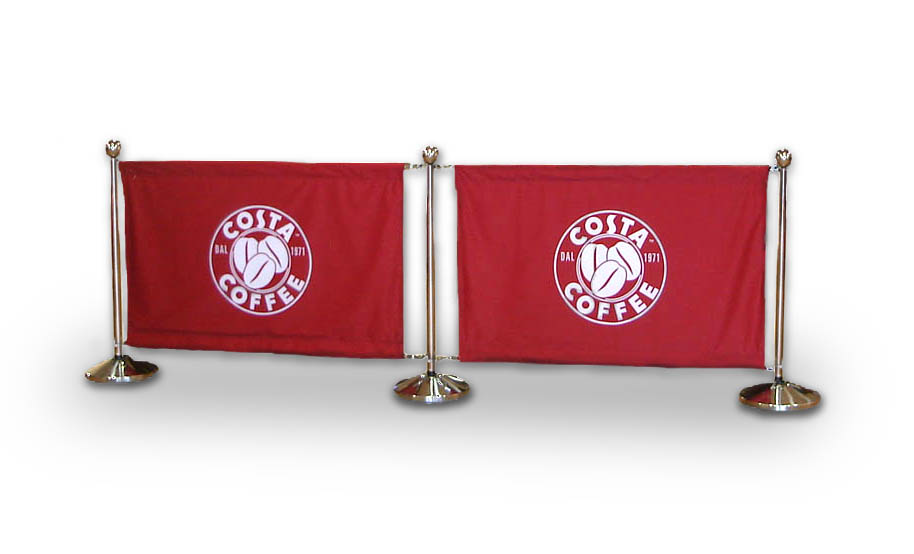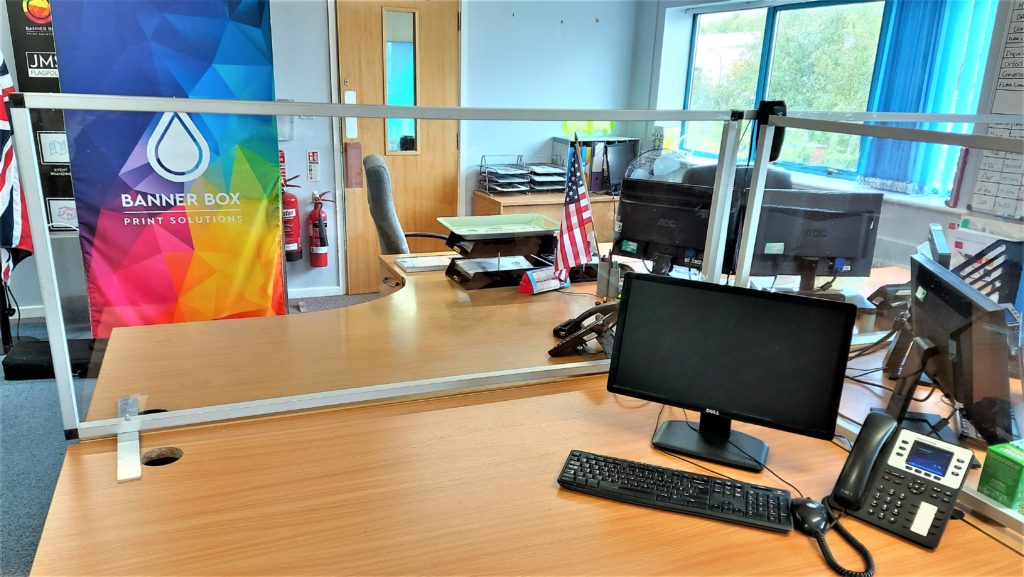 2. Protective Screens
Our freestanding protective screens were a huge seller in June and then again in late July as the economy starts to get moving again and more businesses prepare to bring their workforce back into the office.
An adaptation of our very popular standard duty banner frames, their lightweight but durable frame makes them perfect for standing on top of a desk to separate work spaces where other distancing solutions are not feasible.  With speculation of a "2nd wave" rife, protective screens would appear hear to stay for the foreseeable future.
3. Flagpoles
Perhaps the most surprising product in this list under the circumstances, we've seen a high levels of demand for flagpoles since reopening post-lockdown, easily surpassing what we might expect this time of year.
Our glass fibre flagpoles and portable flagpoles are proving particularly popular with businesses that have taken the decision to invest in their image as a tactic for navigating through the coming months, and their is no better way to create a great first impression than a flagpole.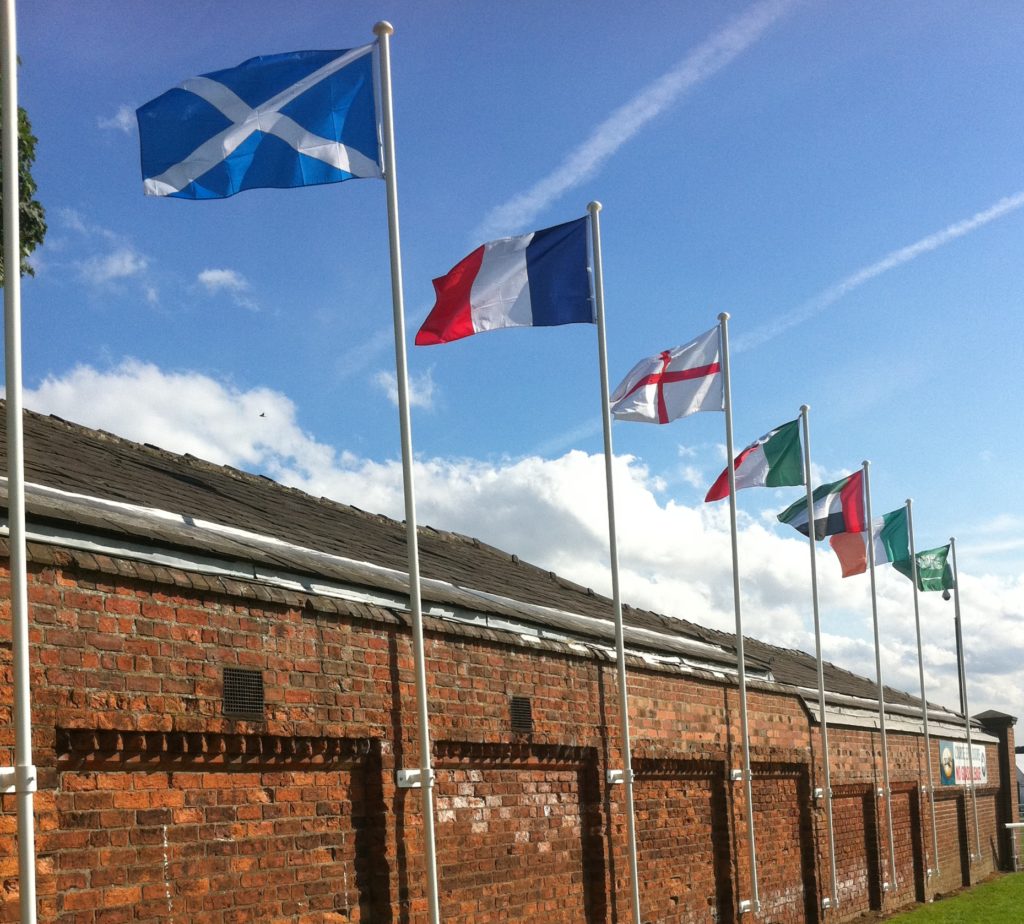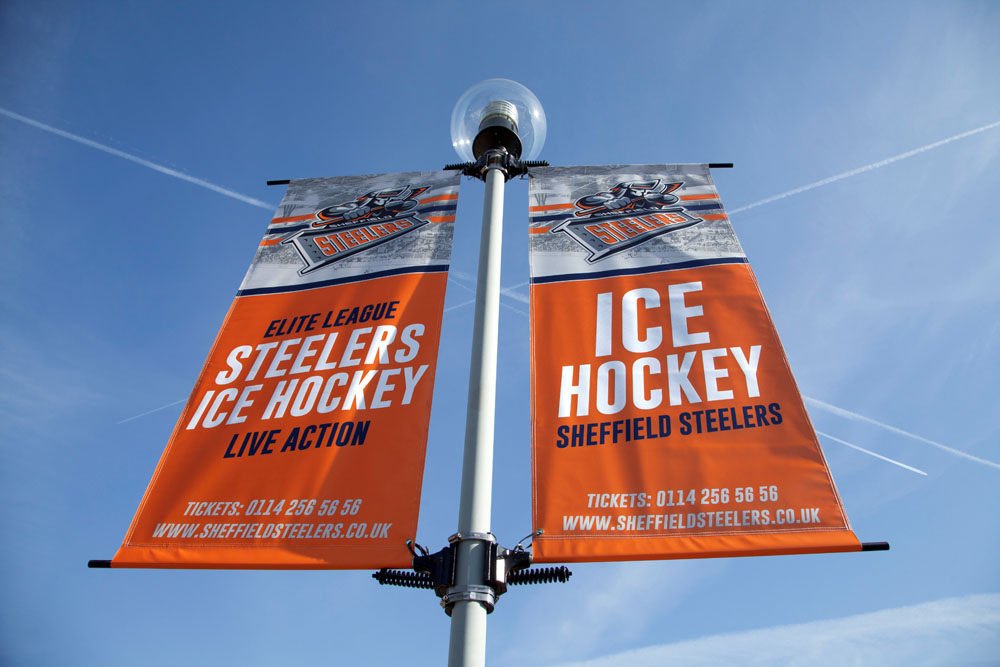 4. Post Mount Systems
Our post most systems are always a firm favourite, no matter what time of the year. Their popularity with city centres and private businesses is perhaps due to the great value for money they represent – if you've already got a lamp post in place, adding a post mount systems to take advantage of the great advertising opportunities available is almost a no-brainer.
This product is particularly popular with large retail businesses, using post mount systems in their car parks to extend the customer journey to the outside of the building, promoting their products and services prior to entry and getting their customers in the buying frame of mind!
5. Wall Mount Systems
Our standard duty wall mount system is another product proving surprisingly popular for this time of year. Like post mount systems, they represent exceptional value for money, providing businesses with great visibility in busy areas and their durability make them a great long term investment.
Wall mount systems are exceptionally popular with retailers and bars/restaurants at present as they look to maximise their exposure and take advantage of any wall space they have to promote their business.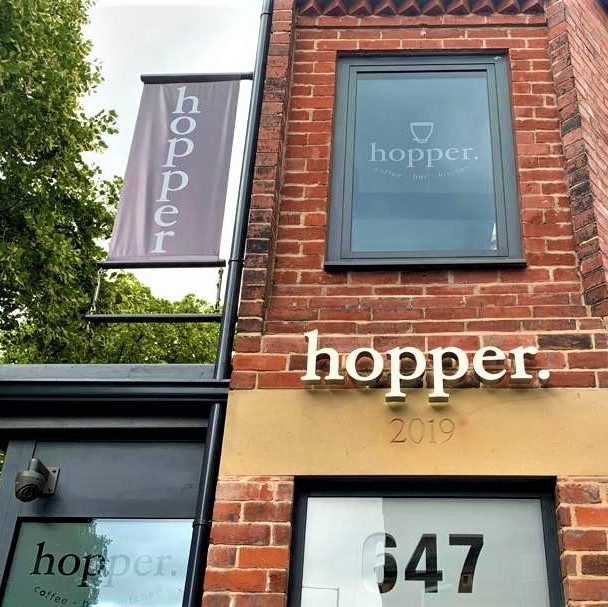 Let's get the job done
When you need to stand out from the crowd, you need something that delivers real visual impact. Something that makes people step back and take notice. That's where we come in.
Got a project in mind? We can help turn it into a reality – just get in touch.