Does this customer exchange sound familiar?
"I'd like to order some café barriers."

"Fantastic, what size were you looking for?"

"Just standard."

*facepalm*
In the simplest way possible, there is no such thing as a 'standard' size. Café Barriers offer a wide choice of sizes, systems and features which means we can offer bespoke print and hardware solutions to every customer.
Over recent months, café barriers have become more and more popular. As retail and hospitality businesses have raced to create designated routes, outdoor seating areas and more, we've also seen an increase in the number of cryptic order requests too.
Banner Box is here to help you and your end-user customers to have an order process that is as easy as possible. Take a look at these must-ask questions to ensure the customer can clearly explain what they want, and they understand what they're getting from the very start.
These useful questions will help you process their order request quickly and easy, avoiding cryptic questions and answers, and let everyone know why it's useful to have clear answers.
What area do you want to cover?
This may seem incredibly simple, but it is crucial for identifying the needs of the customer. Discussing not only the shape but the square footage of the area the barriers will surround, is an important part of planning which set up and systems will be the most suitable.
Fact-finding about the desired layout of the café barriers will influence how many posts and banners are needed, and how to factor in things like pillars, floor angles, and area covered by a premises licence.
Most customers will forget that you don't know their location as they do. Pushing them for details can highlight things like doors to work around, or must-have features they want and saves time later if plans have to be amended.
Understanding the needs and challenges of the area the café barriers will cover will also help with the next question.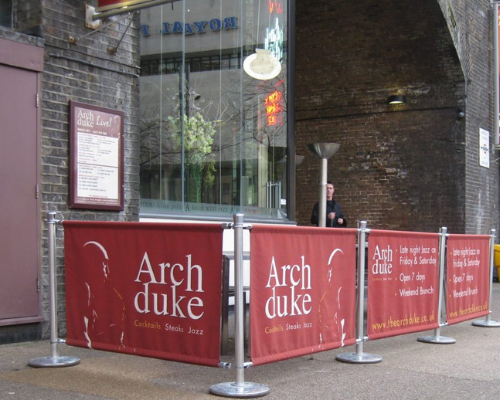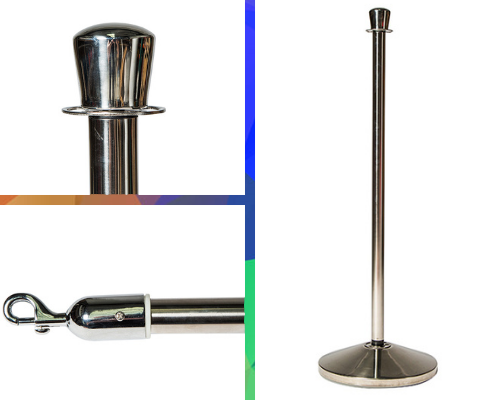 Which café barrier system is right for you?
You can forgive customers for not necessarily knowing the answer to this one, but you can easily help them to discover the system that they're looking for by going further into details and the elements that make up a café barrier system.
From width, the weight of the base, and the use of double or single crossbars, there are several options a customer can choose which then helps identify the system that is best for their business. Asking straight forward questions like "what material would you like your banners made from?" can help the customer understand the range of alternatives in front of them.
For further details about the hardware and materials to choose from, check out our previous blog 'Which Café Barrier is right for me?'. Giving more information about the premium and popular barrier systems, and the variants Banner Box offer.
Do you have print-ready artwork?
Again, this may seem obvious, but many customers approach us to place their order without necessarily having their artwork ready. Take a look at our artwork guidelines to understand which file formats, dimensions and resolutions we need to make sure the final product is the quality you're looking for.
It's up to the customer if they would like a simple design of their logo on a coloured background or a more complex and intricate design, but whatever the case, it is easier if the customer can provide finished artwork. Banner Box can design, amend and adjust artwork but this comes with additional costs as well as adding time for the product to be made.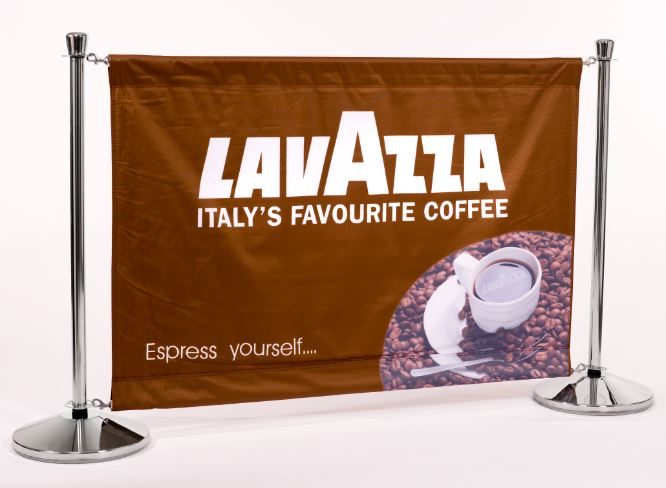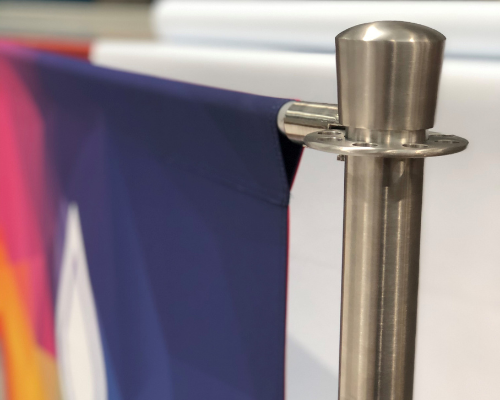 Do you have the capability to install and move the café barriers yourself?
Once we've made your café barriers, Banner Box will deliver your systems to any UK mainland address and they can be ready to go in a matter of minutes. All our café barrier systems are self-assembly and can easily be put together by 1 or 2 people.
Café barriers can be quite heavy. With stainless steel posts and weighted bases from 11-25kg, some people may struggle to move the systems. This is something to consider especially if the café barriers are going to be moved or taken in and out of a building each day, and when planning layout.
If your business can't guarantee the hassle-free movement of specific café barriers, then our team can explore other options and variants to suit your needs.
What are the café barriers going to be used for?
This open-ended question can help uncover answers for all the other questions too. By asking the customer what they're hoping to achieve, it can encourage them to visualise the end result and allow them to put into words what they're looking for.
Start a conversation about how the café barriers will be utilised and you'll soon be able to ask for details such as premium or popular post systems, preferred materials, width, area they'll be covering, and more.
Why not ask this first and use the rest of the questions to fill in the gaps?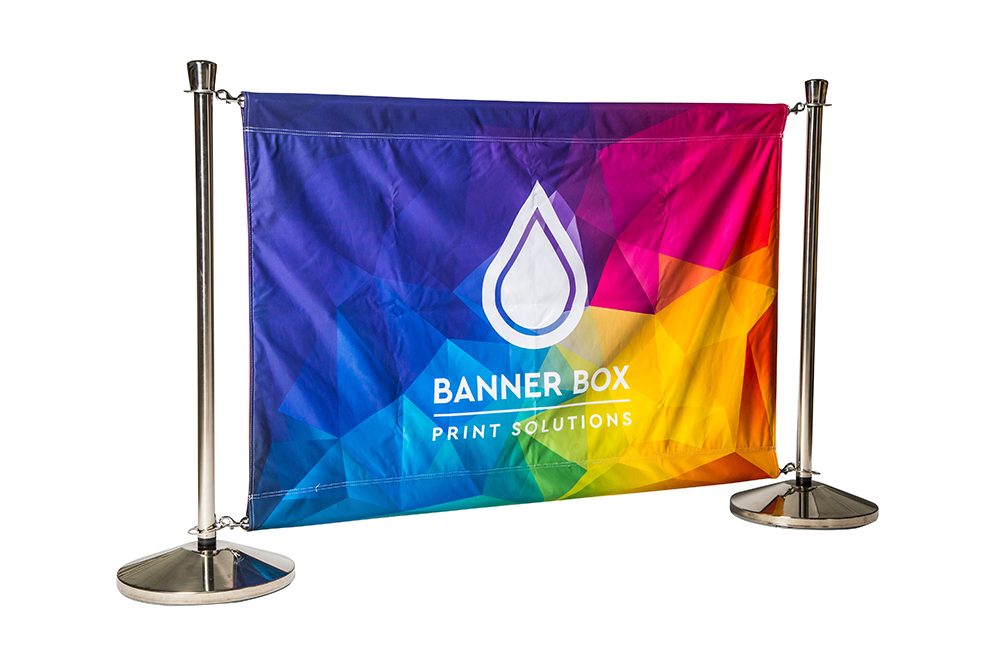 Want to stop cryptic order requests? The next time you get a request for café barriers, you can use these questions to streamline the process and make sure everyone understands what's being ordered.
Download our helpful order request form and ensure you have all the information you need to send over to your studio, supplier, or manufacturer.
Got more questions about the café barriers Banner Box produce? Get in touch with our sales team on 01246 472 949 or email them here.