Starting out as a solution predominantly developed for outdoor advertising and exhibitions, we've seen a huge shift into the use of printed fabrics towards the retail sector, and most recently in decorating indoor spaces. From factories to office spaces, the widespread application of large format print in the workplace has given birth to what some like to call the "printeriors" market.
This shift is being driven by the evolution of materials and machines, along with changes to how/where we work post COVID. With many businesses adopting a "hybrid working" policy, employers are feeling the need to turn workplaces into an attractive and creative environment where employees enjoy spending time.
To achieve this, choosing the right shade of paint for walls no longer cuts it… paint is far out matched by the endless possibilities print presents. Indeed, the often overused phrase "the only limit is your imagination" is rather quite fitting in this case (check out the video where we print our cupboard doors).
The "printeriors" market offers print and signage businesses an opportunity that shouldn't be ignored. We've devised a list of products we believe companies need within their product portfolio to capitalise on this opportunity.
Wall Mounted Tension Fabric Systems
Top of our "must have" list are mounted tension fabric systems, thanks to their combination of style, simplicity and functionality. Moreover, illuminated systems (using backlit polyester and LEDs) provides an unrivalled finish sure to grab your attention.
What We Love
The easy to install, slim aluminium profile allows graphics to be changed effortlessly, meaning end users can transform the look and feel of a space in a matter of minutes.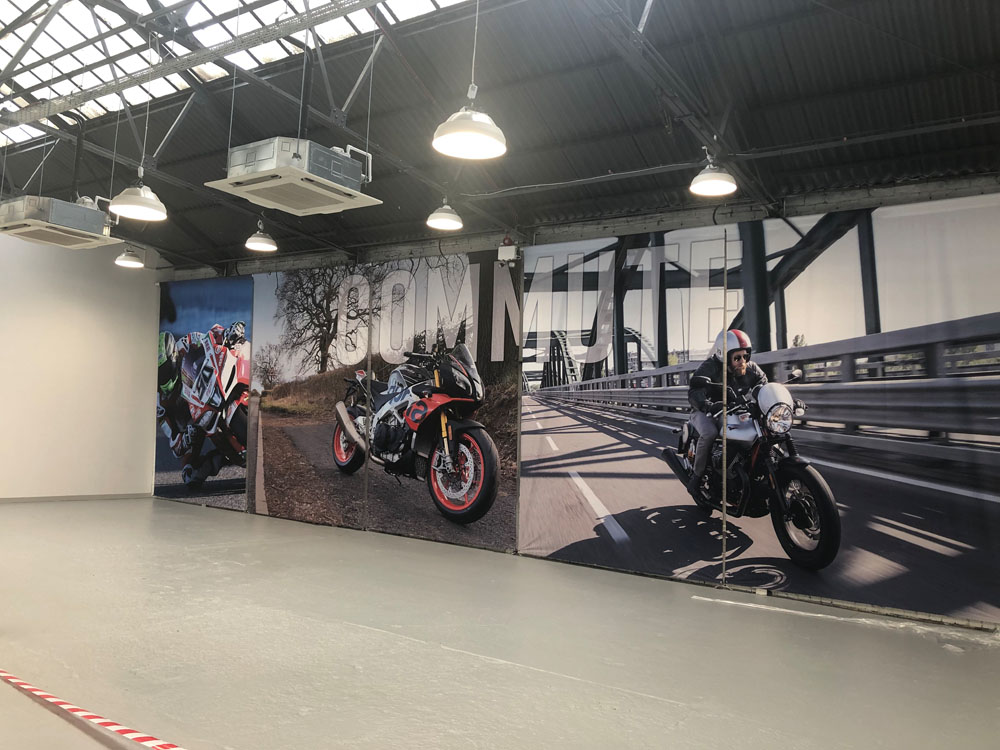 Banner Hanging Bars
Hanging bars and banners are the ideal solution for covering larger areas, especially when this involves tall walls that aren't in the best of shape.
What We Love
We've used this option many times in the past to cover large pillars and most commonly unfinished walls, not only creating an eye-catching display, but saving the end user a great deal of time, effort and  money that is normally associated with the plastering and painting of walls.
ACM Panels
When looking for a solution that offers a high-end finish, ACM is the perfect material. Suitable for both internal and external use, this material is commonly used with simple to install stand-offs that once in place allows the end user to change over graphics with ease.
What We Love
ACM works great when displaying several different images side by side and the ability to achieve a multi-textured finish through lamination delivers a unique solution hard not to admire.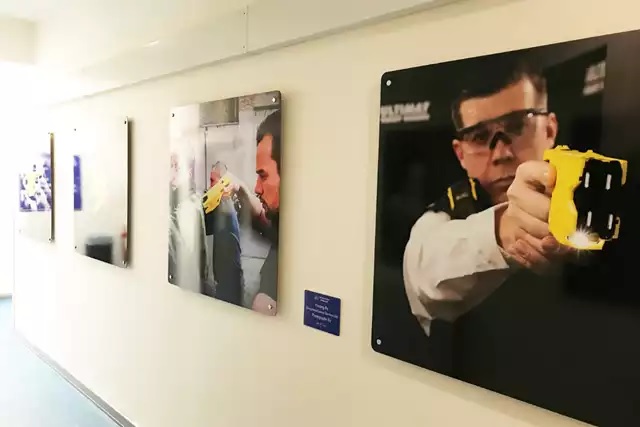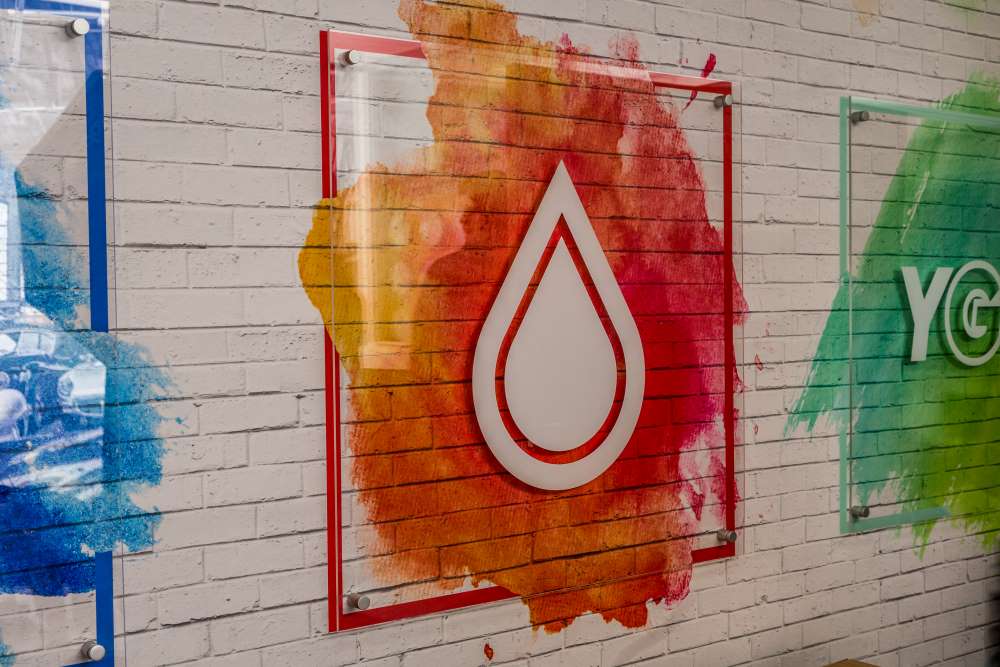 Acrylic Stand-offs
Using clear acrylic with stand-offs and a clever design can really enhance the aesthetics of a wall when used in conjunction with another printed solution. This product is cost effective, easy to install and a great way to add the finishing touch to a project.
What We Love
Combining this product with printed wallpaper adds an extra dimensions to any wall covering and lets designers really get their creative juices flowing.
Acrylic Cut-outs
Often used for creating logos, acrylic cut-outs offer a great way of showcasing brands either in a retail or office environment. Using this system allows end users to achieve a fantastic finish, even further enhanced when combined with a wall paper or decotex / blackback background.
What We Love
Acrylic cut-outs offer the perfect solution for ensuring a logo or important message doesn't get lost in busy settings.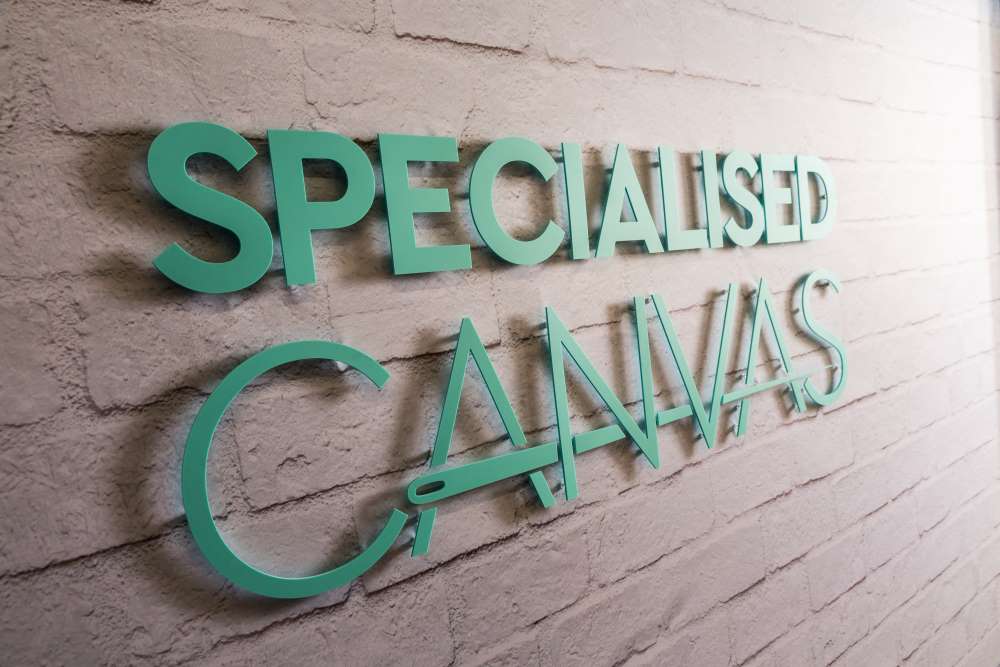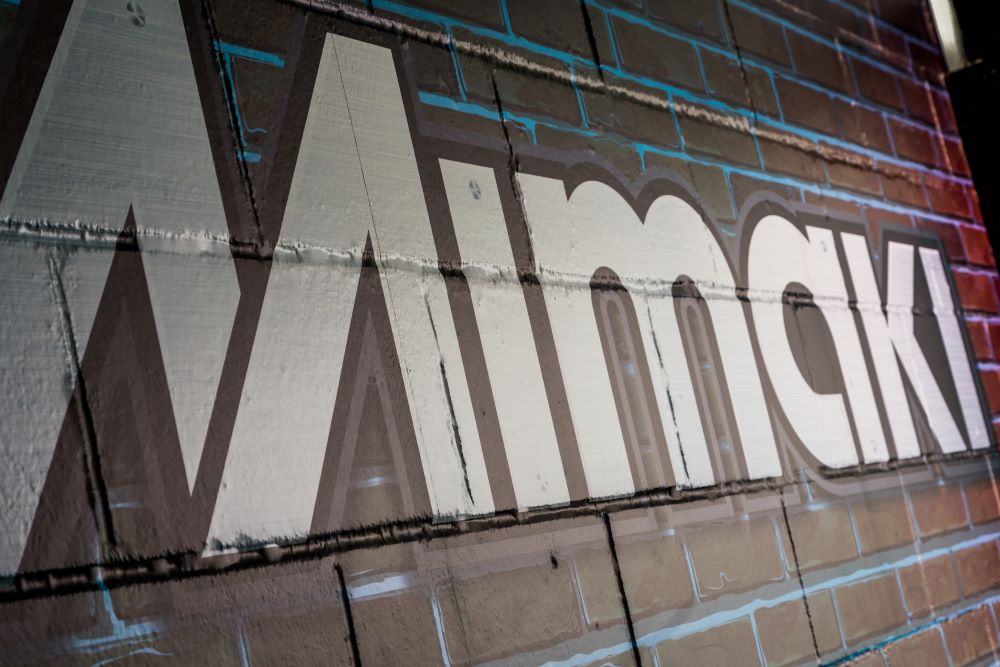 Digitally Printed Wallpaper
A modern take on traditional wallpaper using our roll-to-roll UV printers to apply any design to our range of printable wall coverings. The only slight down side to this product is that installation can be a little time consuming, and we all know how frustrating the removal of wall paper can be if it requires changing in a few years time.
What We Love
We adore the variety of papers available and the endless possibilities it presents a designer. The ability to create a 100% bespoke environment without having to compromise takes interior design to a whole new level.
Decotex & Blackback 
This simple but effective solution is only really used when covering a large wall that has a smooth finish, allowing you to attach the material direct to the wall without any visible imperfections.
What We Love
Quite simply the ability to cover huge spaces and transform the look and feel of an area, whether it be a factory or a Fortune 500 company's office space, in ways that were not imaginable a decade ago!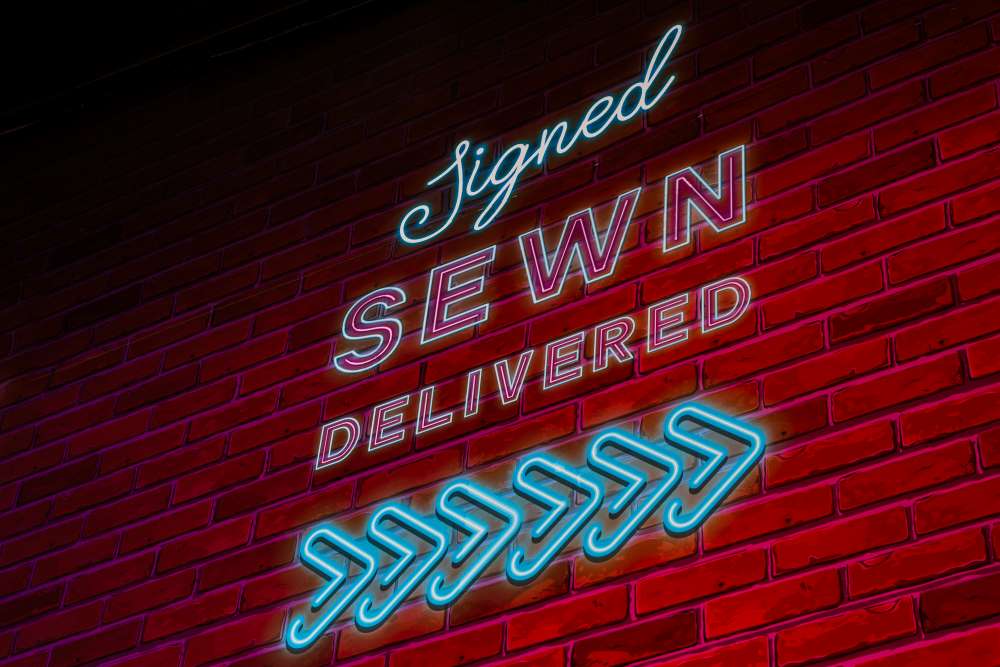 Got A Project In Mind?
Get in touch with our team of experts today and we'll work with you to ensure we find the perfect solution!