The role of 'Junior Print Operative' is a key position within the Specialised Canvas, Flagmakers and Banner Box team located in Chesterfield, Derbyshire.
You will be expected to help in operating all printing and finishing equipment required to do the job. As well as this, you will also offer help and support to the Sales Team, Studio Team and Finishing Team.
Print Operatives are responsible for ensuring that jobs are printed correctly and in a timely manner.
The company provides a service in designing & manufacturing Industrial textile products. The products are supplied to customers in many sectors including, Construction, Automotive, Offshore industries, Retail, Leisure, and others principally for UK clients.
Full-time, Permanent
Salary: £8.73 – £8.91 per hour
42.5 hours per week: 8.5-hour shifts | Monday to Friday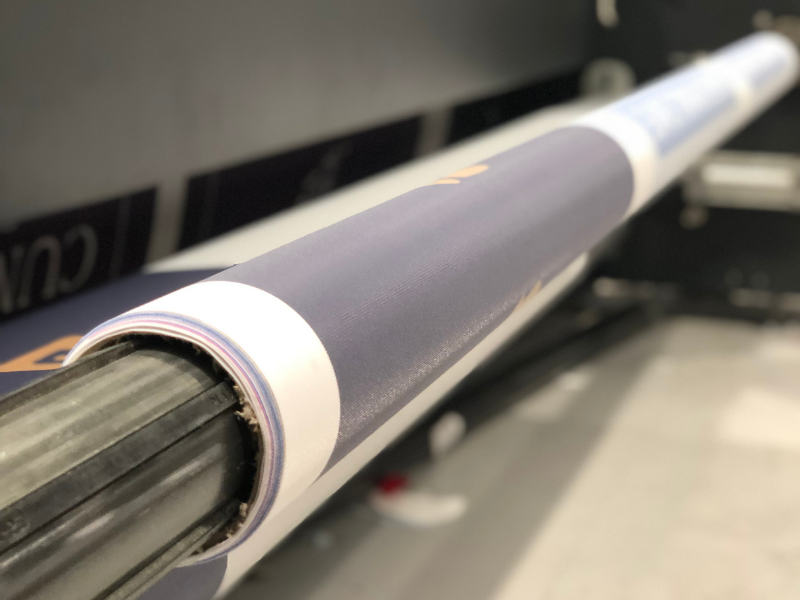 General Information
You will work within our modern production facilities at our Chesterfield premises. You may spend a lot of your time standing while operating machinery or sitting at a workbench or assembly line.
This is a permanent full-time role of 42.5 hours per week Monday to Friday, some flexibility will be required during seasonal workload as there may be occasional early starts, late finishes or weekend work.
Major Areas of Responsibility
Loading and Unloading printers
Operating printing equipment
Storing goods and raw materials in the factory or warehouse
Preparing files for printing (RIP)
Checking proofs against print files.
Measuring and cutting out
Eyeleting
Carrying and Fetching Work
Presenting printed work to the Finishing team
Help test tension fabric graphics on the test rig
Packing goods ready for shipment
Cleaning and maintaining machinery
Maintain the working areas of the Production facility ensuring they are clean, tidy and organised fashion and that Health and Safety guidelines are adhered to.
Any other tasks as reasonably requested by the Directors or other senior managers.
Experience & Skills
You will have the ability to understand and react to instructions and requirements of the division General Managers in relation to basic operational tasks.
You will require basic numeracy, literacy, communication & IT skills.
Ability to learn new skills.
You will have a highly flexible working approach where you can regularly change tasks when required.
'Can do' attitude.
GCSE or equivalent (preferred)
Benefits
Casual dress | Company pension | On-site parking
If you'd like to apply for this position, please send your CV and cover letter to Jodie Earl, HR Manager. Email [email protected] . For further information, please call 01246 472949