Karen Topham has been part of the Banner Box for a long time and we can't imagine where we'd be without her. Now as our Sewing Machine Supervisor, Karen oversees the fine and detailed work that goes into finishing the flags, banners, and displays that go through our busy factory floor. Get to know her with our 10 Getting To Know You questions!
Describe yourself in five words, 3 if you're struggling:
Funny, Easy-Going and Loyal
What is your most-used emoji?
I sometimes think I need to be banned from using the standard smiley face. I literally end every sentence with it.
What is your favourite Movie/TV show of all time?
I fell in love with Emily in Paris last year and can't wait for season 2 to come out! But the Devil Wears Prada is a close second.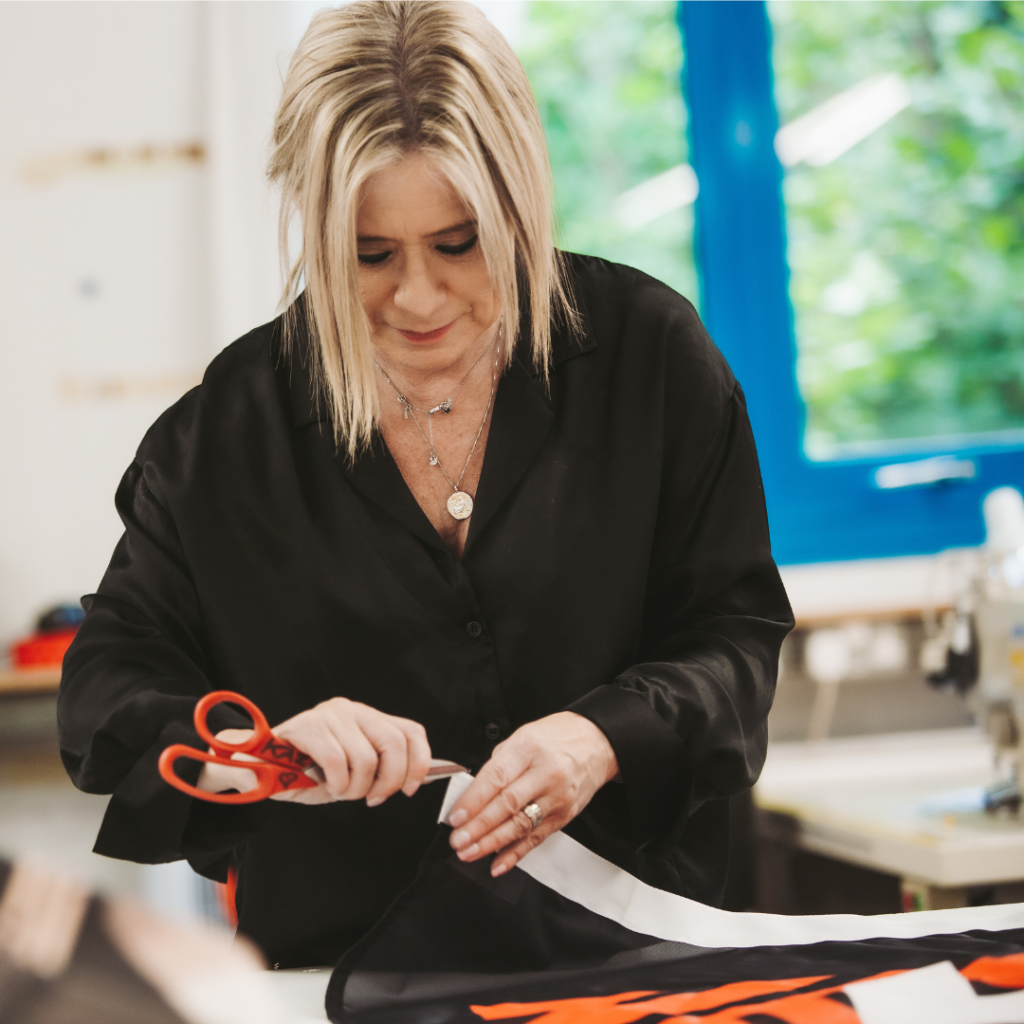 Which TV or Movie character do you identify with and why?
Emily Cooper from Emily in Paris. We both love fashion and she has such a funny and optimistic outlook on life which I love.
Do you have any pets?
I used to have a dog and would love to get another in the future.
What is your Go-To karaoke song?
I can't sing at all so it'd take a lot to get me on a karaoke mic. But if I was forced to then I'd say anything by Kelly Clarkson.
What is your favourite food or drink?
I'm easily pleased. Give me a nice pasta dish and a glass of wine and I'm happy.
How do you spend your time away from the office?
I love spending time with my husband and my family, either doing fun activities or just chilling out at home. But other than that you'll find me shopping lol.
If money weren't a factor, what would your dream holiday be?
I would love to visit Dubai or New York. Both are very different but the shopping I could do in both of them would be unbelievable.
What's your favourite place in the world?
I love sitting at home and enjoying my downtime, but love to sit and relax somewhere hot and sunny too.