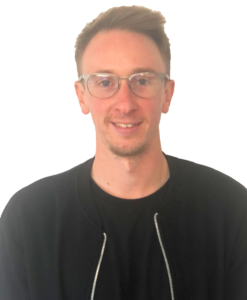 Banner Box Print Solutions has announced the appointment of Rob Shelton as its new Studio Manager, managing the operations of the successful graphics studio and facilitating communications between design and artwork teams.
Shelton joined the Banner Box team in February 2014 as a Graphic Design Assistant, supporting design teams with artwork preparation and generating proofs. Over the last 6 years, Rob has moved through the company and developed industry knowledge by taking on roles such as Sales Executive, Graphic Designer, and now a leadership position of Studio Manager.
The appointment comes following the departure of Deputy General Manager, Jon Cooper. After 12 years working with Banner Box and sister company Flagmakers, Jon is returning to the south of England to raise his family and continue to develop his career in large format print.
Rob Shelton takes on the new role with more than 15 years of graphic design experience and qualifications in Media, Graphic Design, and Product Design. With a deep understanding of the print industry and other sectors, Rob is looking forward to working with his highly skilled studio team and taking the next step in his career.
In 2017, Rob created and developed Young Guns Sports, a business within the Specialised Canvas Group which specialises in Dye-Sublimated Sportswear. Combining elite level sports experience with textile printing, Rob has been the driving force in the success of Young Guns Sports.
Ryan Shelton, Banner Box Director, says: "Rob is a great member of the team and we have every confidence that he's going to thrive as Studio Manager. His superb insights, organisation, and communication skills are going to be an asset in managing our already successful team of highly trained graphics professionals."
Rob assumes his post from Monday 21st September 2020 and will hit the ground running with supporting the graphics and studio teams.
Banner Box Print Solutions is a part of the Specialised Canvas Group, designing and manufacturing a range of large format print solutions from a 25,000 sqm production facility in Chesterfield.
Got a design project in mind? Contact the team to discuss your print needs.