The inspiration for Banner Box came nearly 25 years ago, when our now chairman Jonathan Bramah, being the entrepreneur that he is, spotted an opportunity to make banners for local businesses using the canvas off cuts being generated from the products manufactured for our sister company Specialised Canvas.
When demand for these canvas banners increased rapidly, it was clear to see there was a significant opportunity to diversify into new products and markets and so Banner Box was born. When Banner Box purchased our first print machine in 1995 we were one of the first movers into the large format digital print market, back when printers could only run at approximately one meter per hour.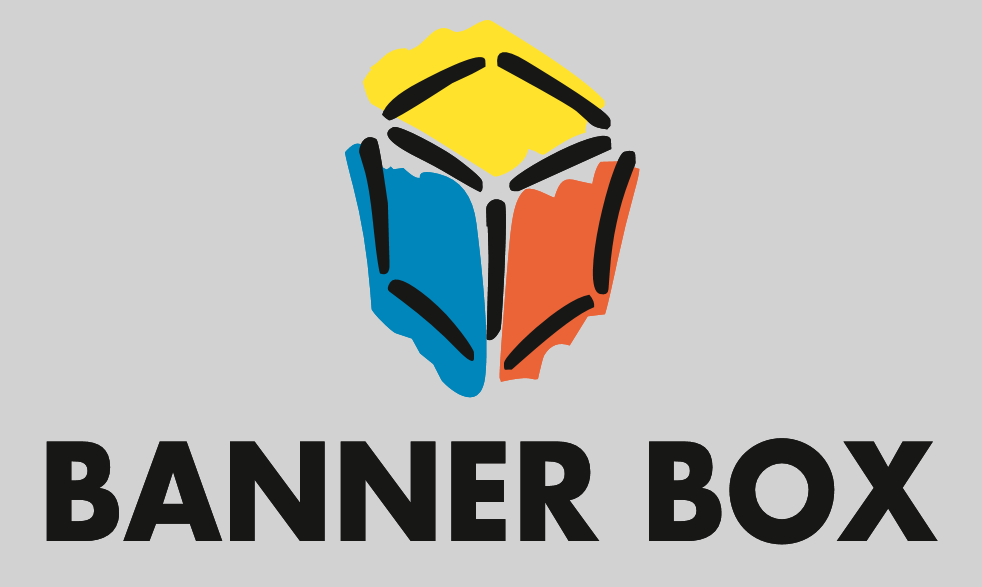 A Trip Down Memory Lane
With Specialised Canvas Group, which encompasses Specialised Canvas, Banner Box and Flagmakers, now in our 41st year of operation we thought now was a good time to reminisce about our past by producing a timeline of the company's history to date and displaying across a full wall in our boardroom with a stunning 5.1 meter by 2.1 meter fabric tension system – take a look for yourself.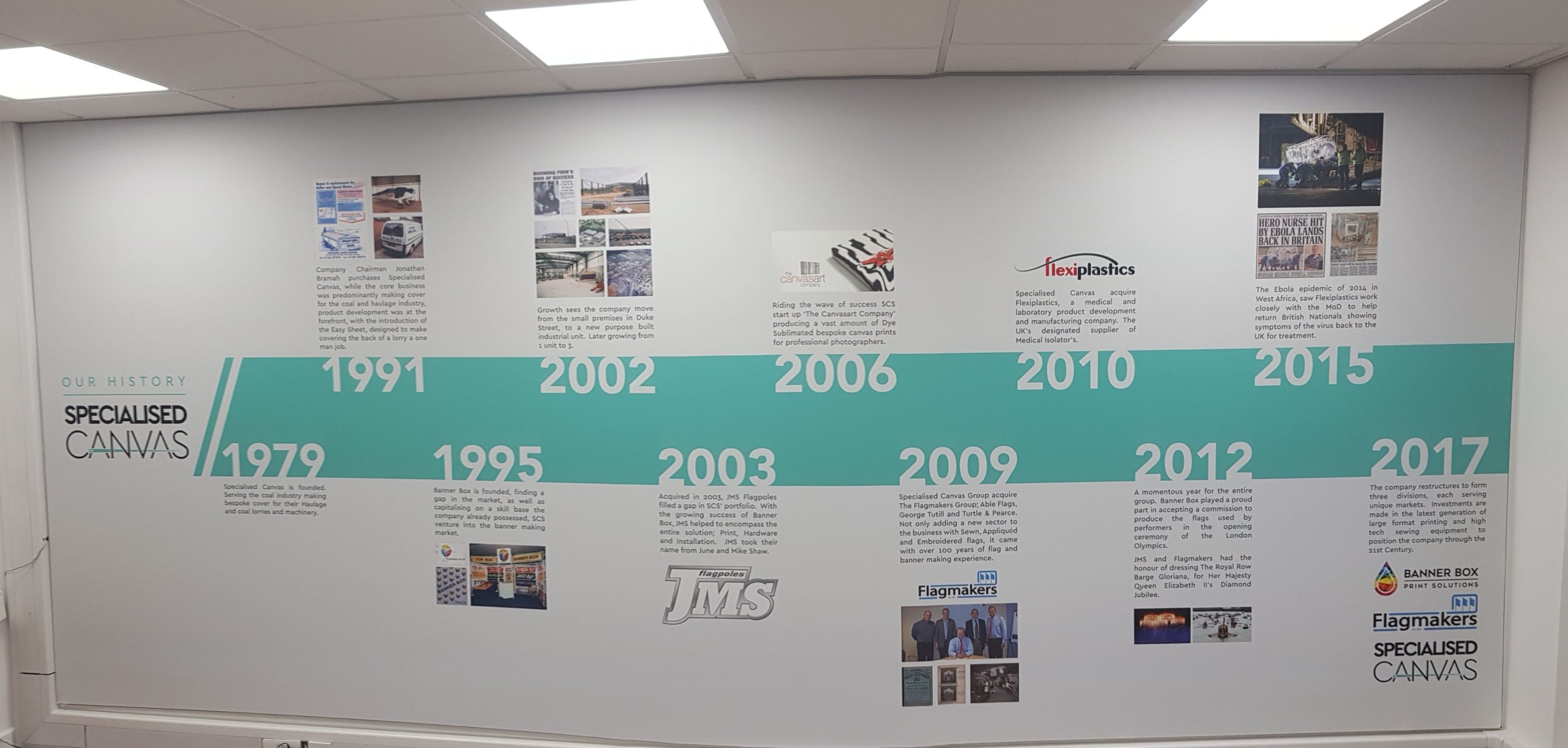 Our Love for Fabric Tension Systems
When it came to bringing our company timeline to life, we elected to use a fabric tension system as it met the criteria for the project perfectly;
    ✔ Indoor wall mounted system
    ✔ Slim, easy to install frame to maximise graphic size
    ✔ Easy to change, push fit graphic
    ✔ Perfect for covering large spaces
    ✔ Ability to update and refresh graphics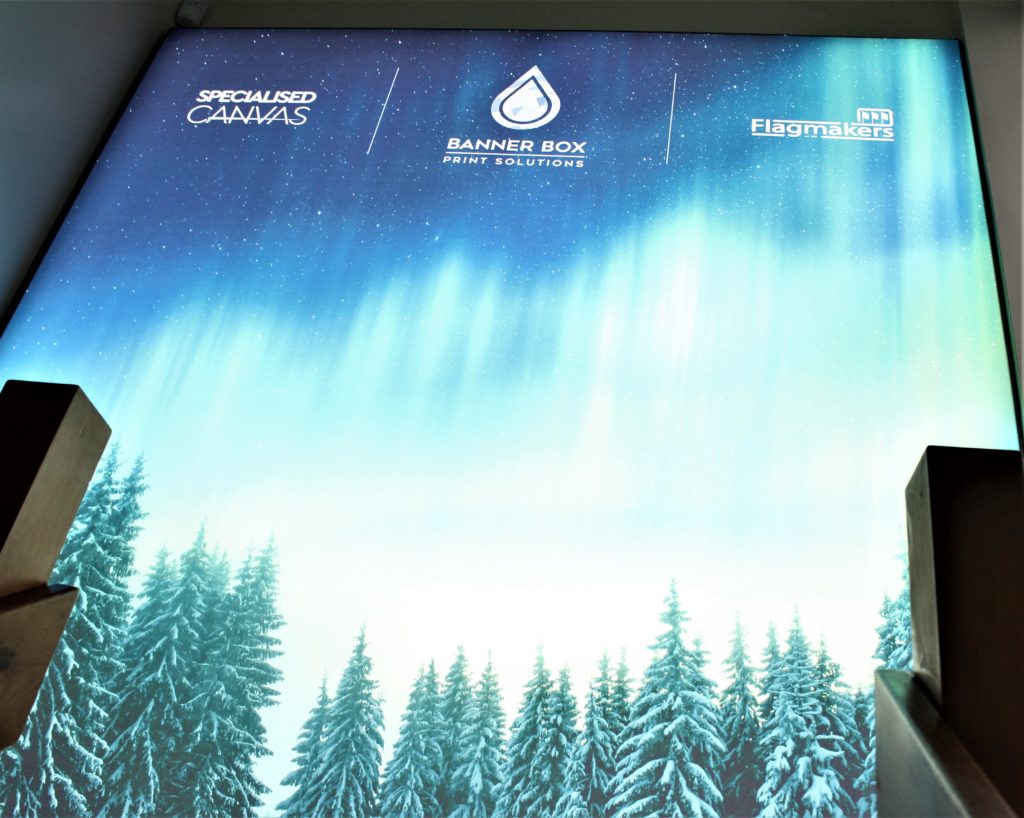 Five Most Popular Locations
Indeed, when it comes to revamping workplaces, covering a large indoor spaces with a stunning piece of artwork and branding up your business, our first port of call is often a fabric tension system. Our appreciation for the beauty of this product is unquestionably spreading, with a noticeable increase in demand coming from organisations looking to freshen up their interior décor.
Here's the top 5 locations we are currently installing tension fabric systems;
   1. Retail shop floor
   2. Reception / waiting areas
   3. Meeting rooms
   4. Offices
   5. Factories
Stand out from the Crowd
One product really starting to gain traction over the last six months are tension fabric exhibition stands, where a modular frame is combined with printed graphics to create a stunning free standing display that ensures exhibitors create a fantastic first impression on delegates.
We absolutely love this product for a wide range of reasons;
Aesthetics – the slim profile is designed to maximise the size of the graphics and putting printed fabric under great tension creates the finest of finishes.
Lightweight – the framework and fabric graphics are extremely light, allowing for easy transportation and ensuring set up and set down of the stand is pain free.
Modular – the modular design of the framework gives you the flexibility to build a variety of shapes and sizes to suit the demands of an event where you may be limited by floor space.
Durable – the frames are built to last and to be utilised regularly. Furthermore, you can completely change your look by redesigning and printing your fabric graphics. So by investing in a tension graphic stand, you'll be getting exceptional value for money.
Have you got an idea about a project where tension fabric systems could provide the perfect solution? We'd love to talk with you about this!