How large format print can prepare your club for the start of a new season.
This year has been a year like no other in the world of sport. Ok, it's been 'unprecedented' for pretty much everything else too. But in a year where summer was actually sunny, everyone had loads of free time, and there was a calendar chock-full of sports events, it hit many players and fans hard when the sport season was cut short.
Now that sports at all levels are returning to their playing fields, or planning adaptions to get back to playing as soon as possible, it is the perfect time for clubs to consider their print needs, and how large format print can help kick start the new season.
Jump to the ways sport can use print > 
For the first time since the Second World War, English Football was suspended. With the Premier league squeezing the remaining matches into the space of a month, and community clubs seeing their league tables null and void, it was an unforgettable summer for football.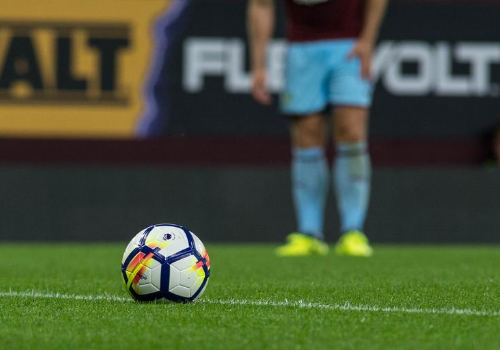 Lots of other sports fell victim to a change in schedule as well. The Six Nations tournament will conclude in October which also presents further challenges for the Rugby Union Autumn Internationals especially with travel restrictions still in place. And of course, let's not forget the Olympics which were meant to take place in Tokyo which has been postponed until summer 2021.
Groups, clubs and organisations from all sports are facing some financial challenges right now. The last six months have thrown lots of plans out of the window, sometimes at the very last minute.
There's a lot of talk about grassroots and community clubs who are struggling from of a lack of membership fees or subscriptions, and bigger teams because of no ticket sales and refunds. On the other hand, some teams and squads may find they have saved money from cancelling away matches, tours or big expenditure planned for later in 2020.
Banner Box Print Solutions offer a wide range of print and graphics that are suitable for every level of sport from grassroots to the premier league. Whatever financial situation your club is in, we can find a fitting product to help.
From the standards that you can expect in every clubhouse and stadium, to pieces that are more unique, guaranteed to make an impression and show that you're thinking #OutOfTheBannerBox.
If you're keen to learn more about the print solutions we can provide for sports clubs, give us a call on 01246 472 949 or email our sales team here.
With such a turbulent end to last season, this season has a lot to live up to. When looking at print options, it is wise to think about what you want to achieve with your print solution.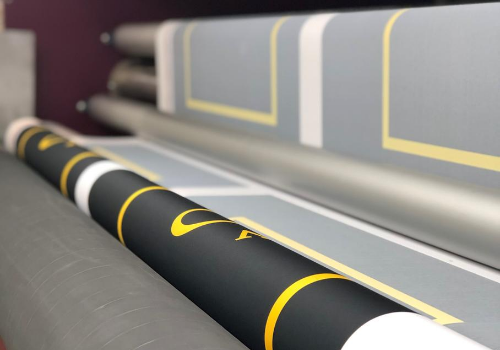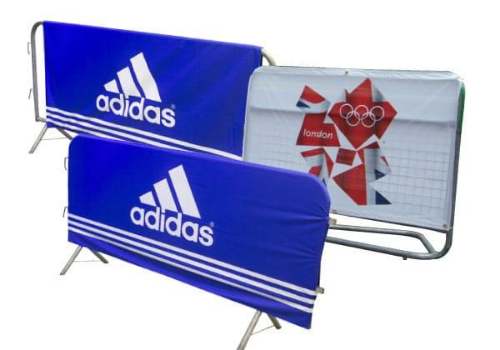 "We want eye-catching branding for our club"
Banners – Banners are, unsurprisingly, our bread and butter. They offer a classic way to show off your logo, colours and branding and can be custom made to suit your needs. Choose from a huge range of shapes, sizes, and materials suitable for indoor and outdoor use. Whether you're playing at home or away, a banner is a superb way of showing who you are as a club in an impactful, effective, and cost-efficient way.
Training and Match Kit – Is your kit looking a bit worse for wear? Does it feature expired sponsorship deals? Are you wanting to redesign and modernise the look and feel of your club? Starting this new season is a perfect opportunity for your team to get fresh new designs to represent your club. Our sister company Young Guns Sports are ready to help with stunning garments for on and off the pitch. Explore the work they've done with Ice Hockey teams and more.
Barrier Jackets – As your sports club welcomes back fans and supporters to the grounds, you can use barriers and printed barrier jackets to keep spectators safe and in designated areas whilst keeping your brand awareness game strong. We can provide high-quality full colour fabrics featuring simple logos right up to bespoke designs. A barrier jacket turns a drab piece of metal into an attractive part of the stands, and let's not forget the chance to have your brand noticed in any photos of the newly returned crowds.
"We want our events and sponsorships to pop"
Advertising boards – Are you lucky enough to have the support of a local business? Return the favour with a branded advertising board that can be used pitch side or anywhere you want to show off your partnership. Create custom attention-grabbing graphics and explore the range of options including material, shape, size, and more to find the display that suits you and your sponsor.
Graphic Pop Ups – Whether you've got Sky sports there or not, having a large graphic display can be the perfect backdrop for post-match interviews, announcements, or photo ops. This season make a real impact in your clubhouse by displaying the logos of sponsors or go for a custom on-brand motif. Awards evenings or parties can be made extra special with a stunning graphic to pose in front of and show off your club pride.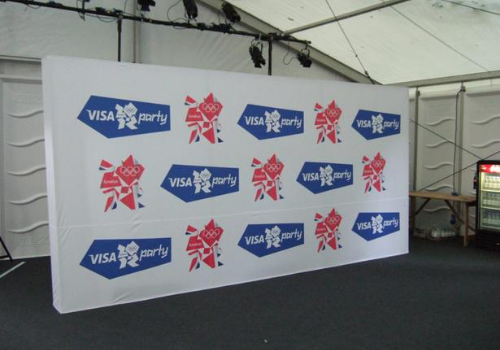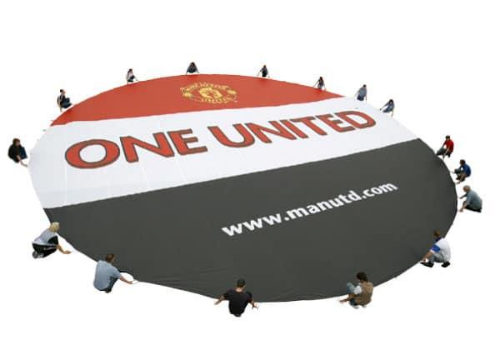 "We want to make a statement this season"
Stadium graphics – Summer 2020 wasn't the same without sport. So, we expect a lot of teams to make a real fuss when they're back in action. Grab the attention of your fans and supporters with a giant replica of your kit. Whether it is a beloved design or a sensational new strip, those in the stands and those watching at home will take notice as your team strides out to start the season. Looking for something simpler that will still create a spectacle? We can produce the shape, size and design that suits you. Team branding, sponsors, or a newsworthy message.
Wall-mounted systems – With a range of options at your fingertips, you can create unmissable graphics and fly them high and proud with wall-mounted systems. Welcome fans back to your venue and give clear instructions on how to enjoy the game with bright colours and simple messaging. Why not showcase new signings, awards and accolades with top quality graphics and sturdy installations that will last all season. Speak to our team about how professional print can create an atmosphere that will make it feel like sport never went away.
Here at Banner Box, we're long term supporters of sports. Members of our team are involved in a range of sports and clubs from rugby to ice hockey. We've also created print pieces for sports clubs at every level and will continue to do so, both this season and beyond.
Check out our Prize Draw on Facebook where community sports clubs can win a FREE custom feather flag. During a challenging time, the winning club can put their money towards bringing back their sport, but with the added benefit of a flag that can promote the club, celebrate the start of a new season, or fly at an event to fundraise even further. Check out the full terms and conditions and enter today!
Get in touch with our sales team who are happy to advise about the best print solutions for you and your club. Call 01246 472 949 or email us here.