We recently worked with our long-standing customer HITEK, designing and manufacturing their corner stand for the recent Engineering Design show using the T3 Modular Display Stand.
Based in Scunthorpe, HITEK Electronic Materials Ltd is a fabricator and distributor who provide solutions to protect electronics from EMI/RF interference, mainly supplying the military, aerospace and industrial/commercial sectors.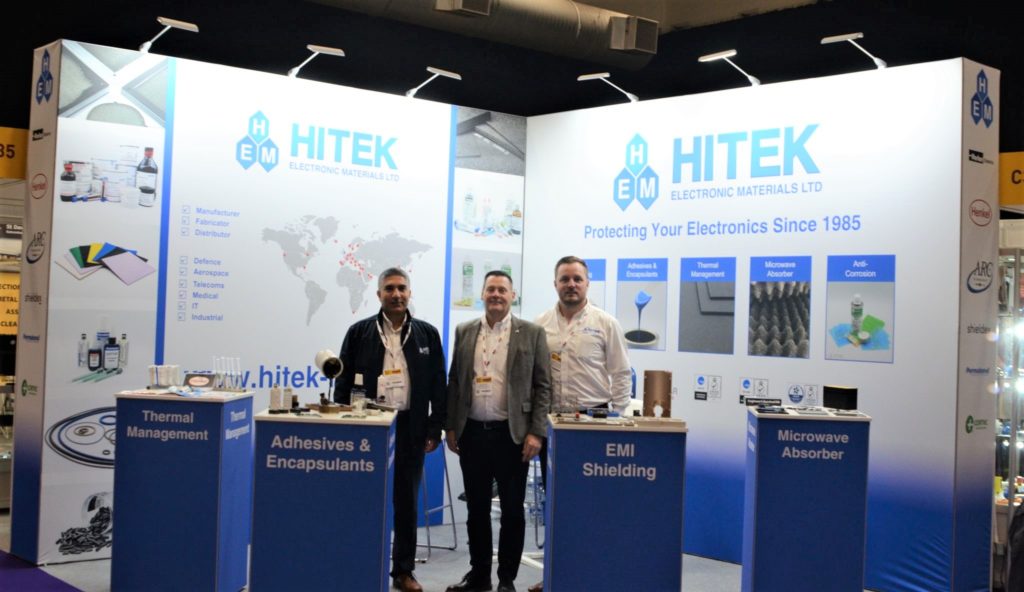 Cameron Finch, Business Development Manager at HITEK gave us an insight into the project and the reaction the display received from colleagues and delegates.
What made you choose Banner Box for this specific project?
We've been working with Banner Box for over 6 years now, sourcing a wide range of print and signage products. They have always gone above and beyond what would be expected from them, no matter how big or small the project. So when it came to choosing a supplier for this essential project, there was only ever one we had in mind.
What was the brief for the stand?
We had attended a few events in the past with alternative solutions that we felt didn't quite showcase the HITEK brand as we would have liked. With this mind, our main brief to Ryan and his team was relatively open, the most important aspect we desired was to ensure we would stand out from the crowd and make the most of the space (4m x 4m) available to us.
Having worked with the Banner Box team multiple times in the past, I trusted that armed with our brand guidelines and the required messaging, allowing their design team an element of creative freedom would herald the best results.
Why did you choose to go with the T3 product?
The T3 system was recommended by Ryan after we put forward all of our requirements. We recognised the versatility and value for money in the T3 system and how easy it is to work with. Moreover, this option gives us great flexibility and options for use at future events, making it an important tool for our business for many years to come and a great long-term investment.
What was the reaction to the stand?
The reaction from colleagues and delegates was fantastic, with the stand being described by one co-worker as "iconic". It was agreed the layout, size and design perfectly represented our business, and we are very much looking forward to taking it to Southern Manufacturing, our next show and the largest of the year in our industry.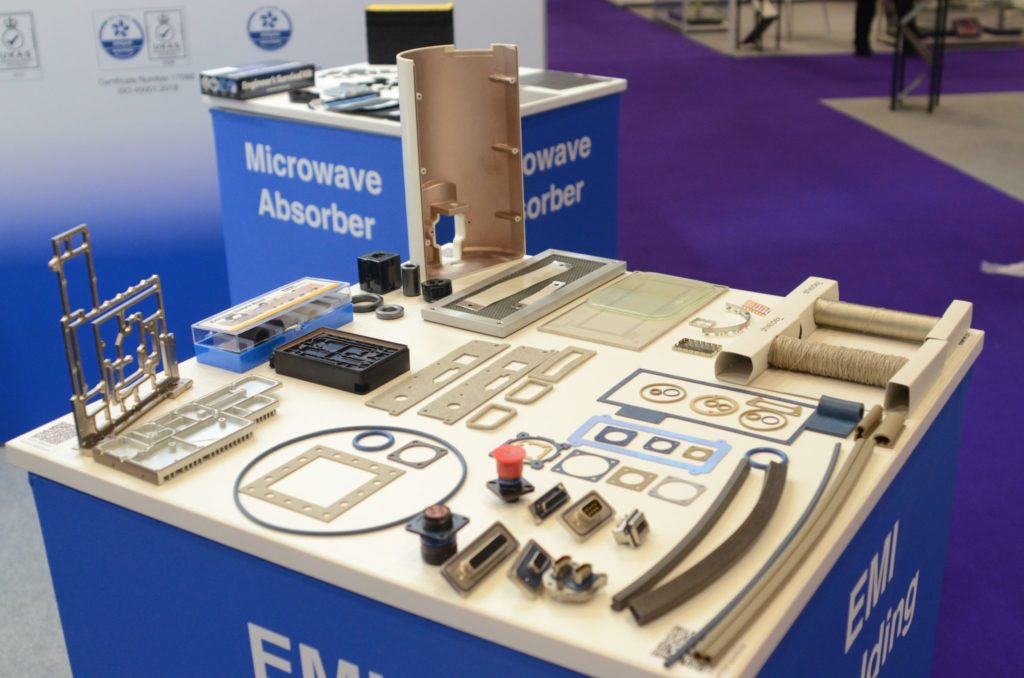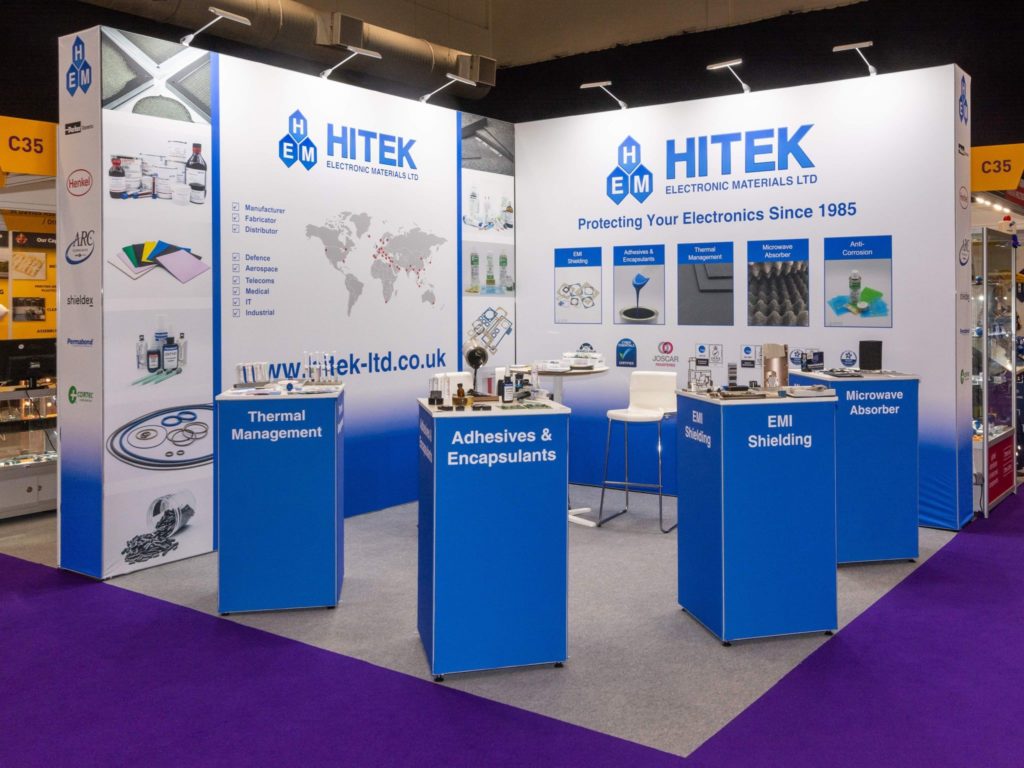 How did our product help you achieve your objectives at the show?
The T3 product really enabled HITEK to stand out from many of the dated approaches that our competitors at the show use. This without doubt increased footfall to our stand over the course of the two days, improved our brand image and served as a great conversation starter with delegates.
Were there any challenges with this project?
The biggest challenge we faced was getting design agreement from all stakeholders. Taking this stand to our two most important shows of the year meant getting the design and messaging perfect was imperative.
Banner Box's experience and support throughout this process was vital in getting this across the line.
And lastly, any final comments?
Just that I would recommend Ryan and the team at Banner Box to anyone looking for a print provider for upcoming projects. We're delighted to have found a supplier that we can trust to provide us with the best possible product and service every time.
More About the T3 Modular Display Stand
The T3 Modular display stand is the perfect solution for building dynamic structures and display environments for exhibition stands, conferences, events, museums and retail interiors:
Aluminium components
Twist lock assembly – no tools required
Fast build time
Easy to transport
Lightweight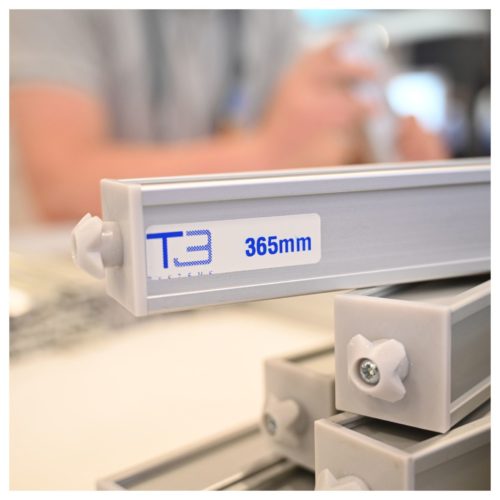 Let's Talk Exhibitions
Got a project in mind, let's get the job done.