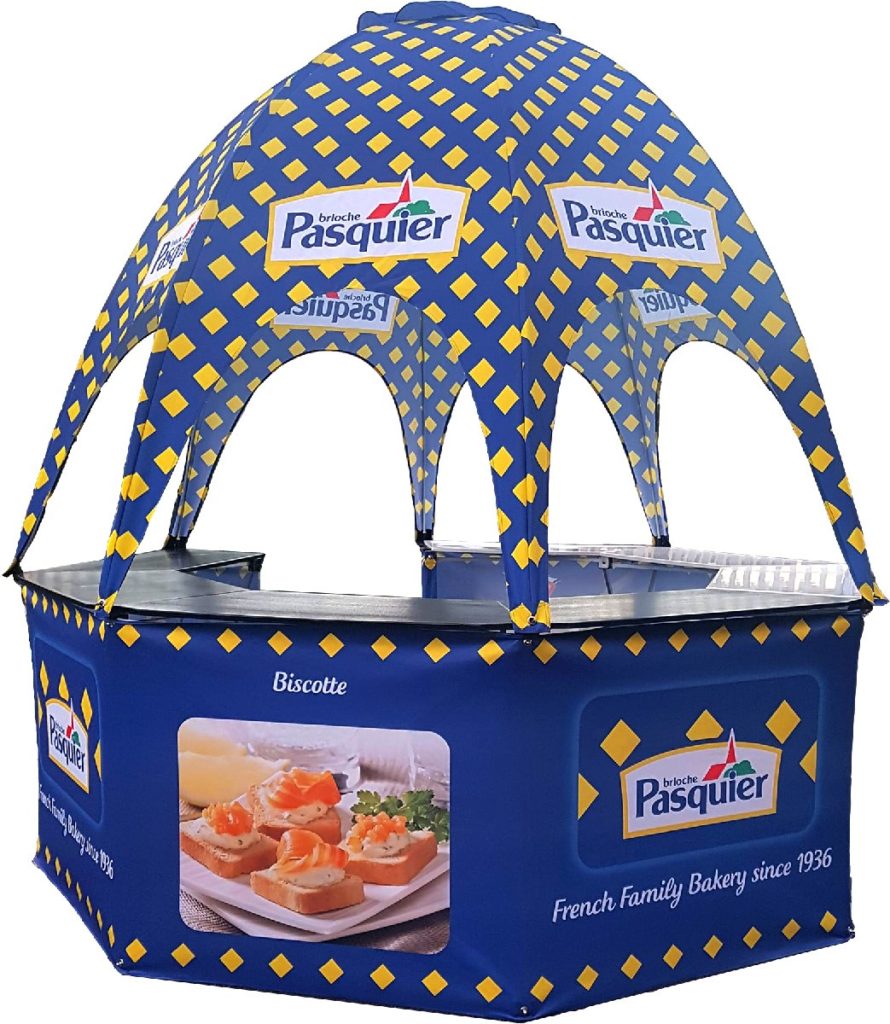 Our Pop-Up Shop is a versatile option for any indoor or outdoor event! Easy to set up in 20 minutes and accommodates 3-4 people to work from.
The Pop-Up Shop can be used as an eye catching promotional marketing unit, meeting or collection point, ticketing kiosk or refreshment stand.
The fabric is water repellent and can be digitally printed with your own vibrant designs using high quality UV resistant ink, so you can use logos, text and even photos in your design.
Once you have the complete Shop, additional fabrics can be purchased thus keeping the branding up to date in an economical way.
Shop prices from £1995 excluding VAT.
Contact our Sales Team for trade prices.