Banner Box Print solutions has been working with print and signage professionals for more than 25 years. With more than a quarter of a century of building knowledge and experience, it's safe to say we know a thing or two about the large format print market and the needs of our diverse customer base.
By investing in a highly skilled team and state-of-the-art equipment, we've developed our infrastructure and capabilities to offer a range of first-class services, covering all your business needs. We know that when it comes to large format print, unexpected peaks in demand and a deadline pushed to the limit are impossible to plan for, and that's where we come in.
From the creation of custom artwork with industry leading software, to made-to-measure hardware, we're positioned to help you and your business whenever you need our support. Get in touch with Banner Box to discuss our premium range of services today.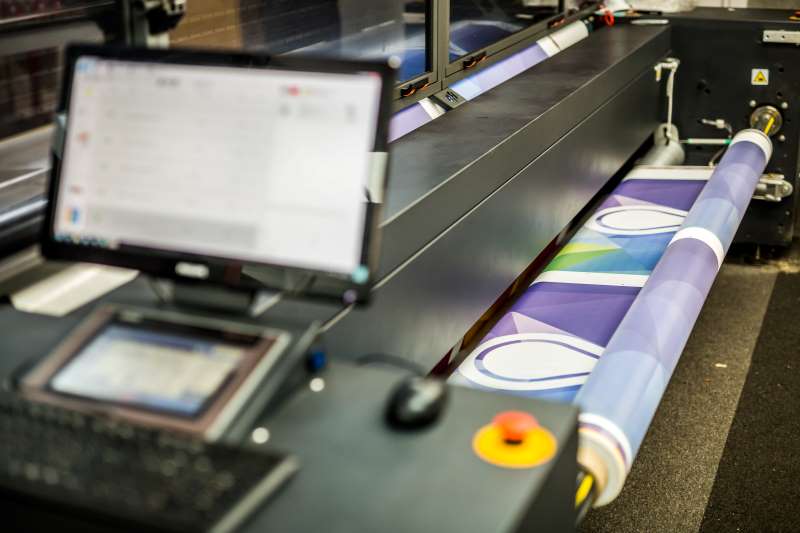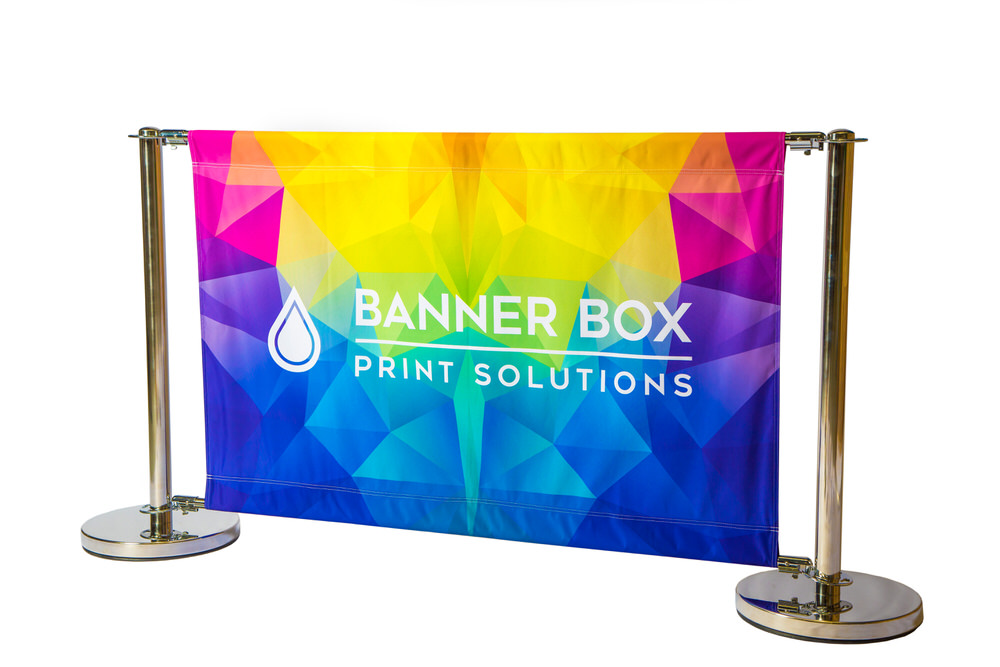 Print & Hardware
Our most popular service includes a complete solution from start to finish. Many of our customers purchase both their print and hardware at the same time, making logistics and delivery simpler for the end user as well as cutting costs on transportation.
With a huge variety of products available, trust Banner Box to create stunning visuals and premium hardware that is guaranteed to be an exact fit. We also offer a white label service to deliver direct to your customers and if required our team of skilled engineers are on hand to carry out a safe and accurate installation.
Print Only
With last minute orders, unforeseen circumstances, and the general nature of the print and signage industry, our customers often need support in meeting capacity demands. We're proud to be a trusted print partner who helps hundreds of businesses extend their printing capabilities and production volumes.
Capable of 24/7 production, our facility in Chesterfield has the capacity to print 10,000 sq metres of vibrant visuals every day, from one off pieces to large volume production. Our dedicated print factory is filled with a growing list of advanced machinery and equipment, as well as a team of talented print professionals who will work closely with you ensure your job is carried out smoothly.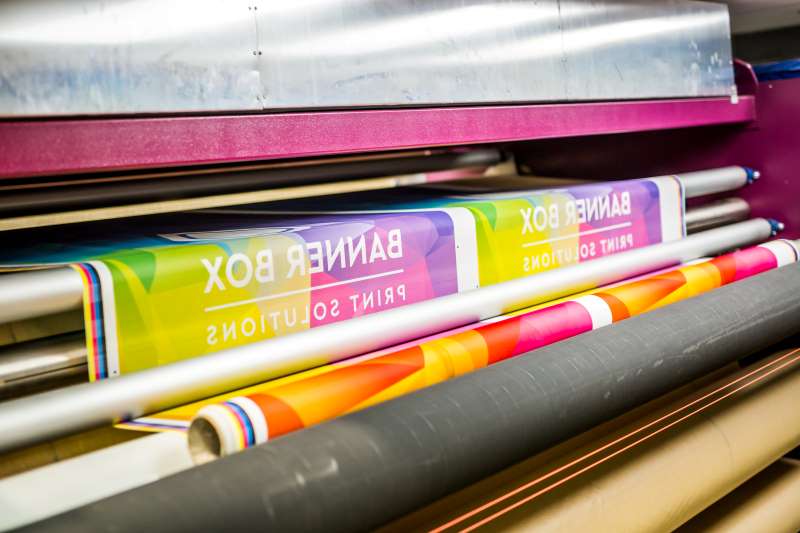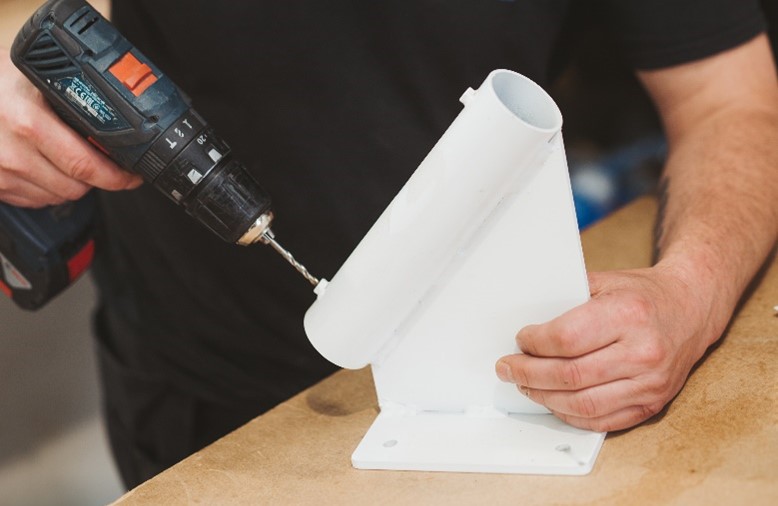 Hardware Only
Banner Box has a huge stock of all the hardware a large format print company could need. We're able to match all types of print and signage to the relevant hardware for customers who have the capability to print but struggle to source the high-quality fixtures and fittings that finish the product.
If an off-the-shelf product won't cut it, we also have the capability to design and produce bespoke hardware for almost any print solution. With a dedicated workshop as part of our 24,000 sq ft facility, our experienced team of engineers and manufacturers create 1000s of custom pieces each year. Each item we create comes with technical information, installation instructions, and artwork guidelines to make sure you've found the perfect product.
Artwork & Design
Guarantee print ready artwork with the support of our in-house design team. With 5 experienced graphic designers on hand who use top of the range software and expert use of the full adobe suite to offer practical advice on what will work best for your print and signage project.
Banner Box designers are experts in all our print products and can make sure the artwork is finished to a professional level. Ensure a superb finish by choosing a design team familiar with all details of how to make each product look its best with the inks, materials, and hardware used by Banner Box.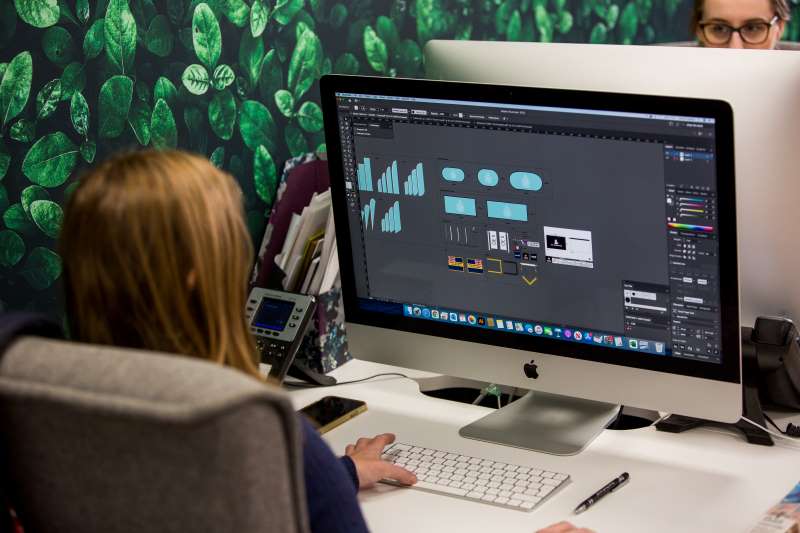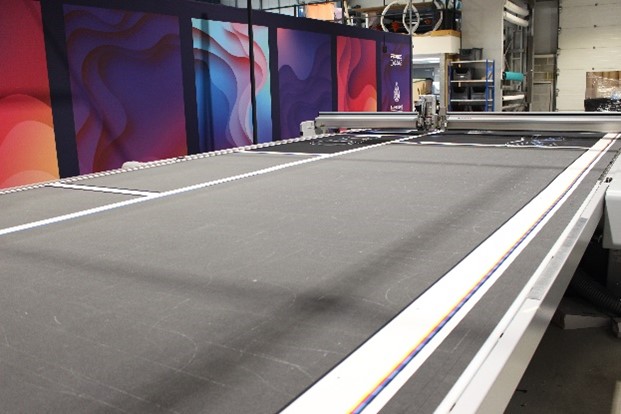 Cutting
Banner Box Print Solutions utilises two state-of-the-art Zund automated cutting machines, an AXYZ router, and a CNC router to help businesses of all sizes to meet their needs with a fast, convenient, and reliable cutting service. Offering great benefits for trade customers without the need to make significant investment including increased capacity and output, maximising materials yield, reducing waste, and of course with a cleaner and more consistent cut.
Our team of production designers will create digital patterns and cut files for accurate cutting of a huge variety of fabrics and materials up to 3.2m wide. For a no-obligation quote and to discuss the full process, ask our sales department about utilising our tried and tested cutting service.
Got a project in mind?
Get in touch with Banner Box today and our talented team of large format print experts will help you make it a reality. Call 01246 472949 or click the button below to drop us a message.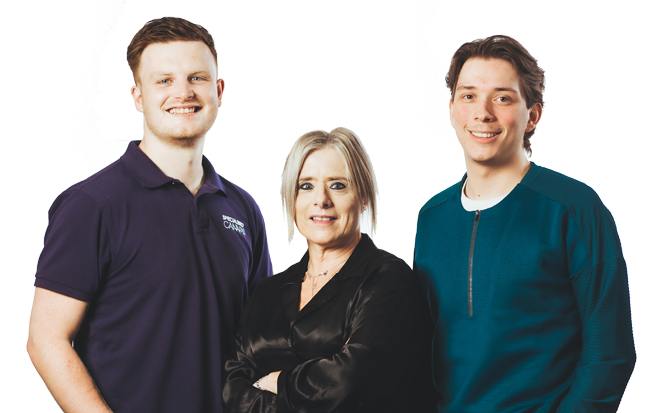 Trusted Supplier For More Than 25 Years